Control Induction news
This cooking suite with 2 x planchas, 2 x Slider® Induction solid tops and a salamander was installed in August 2016.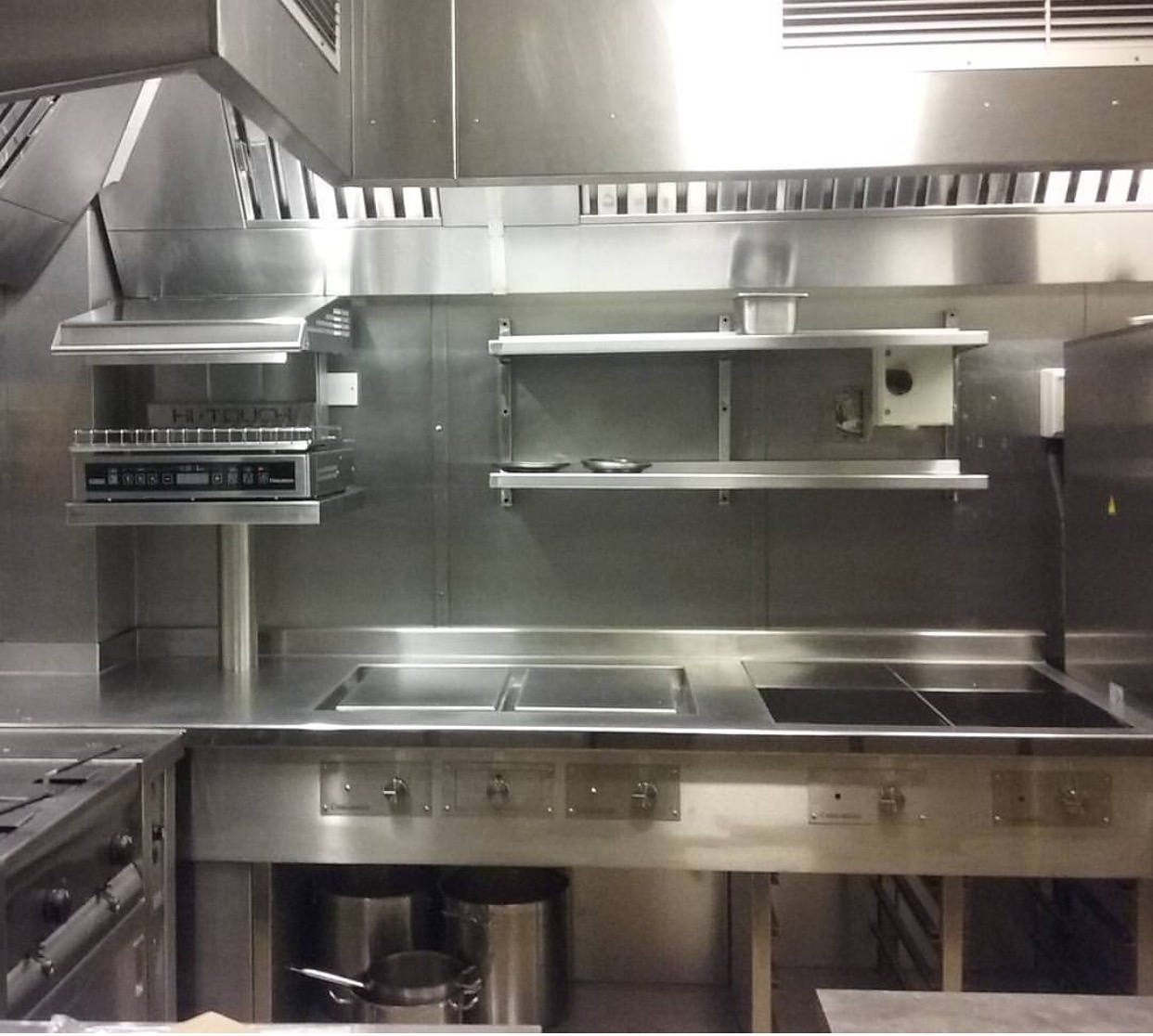 The finished cooking suite in position.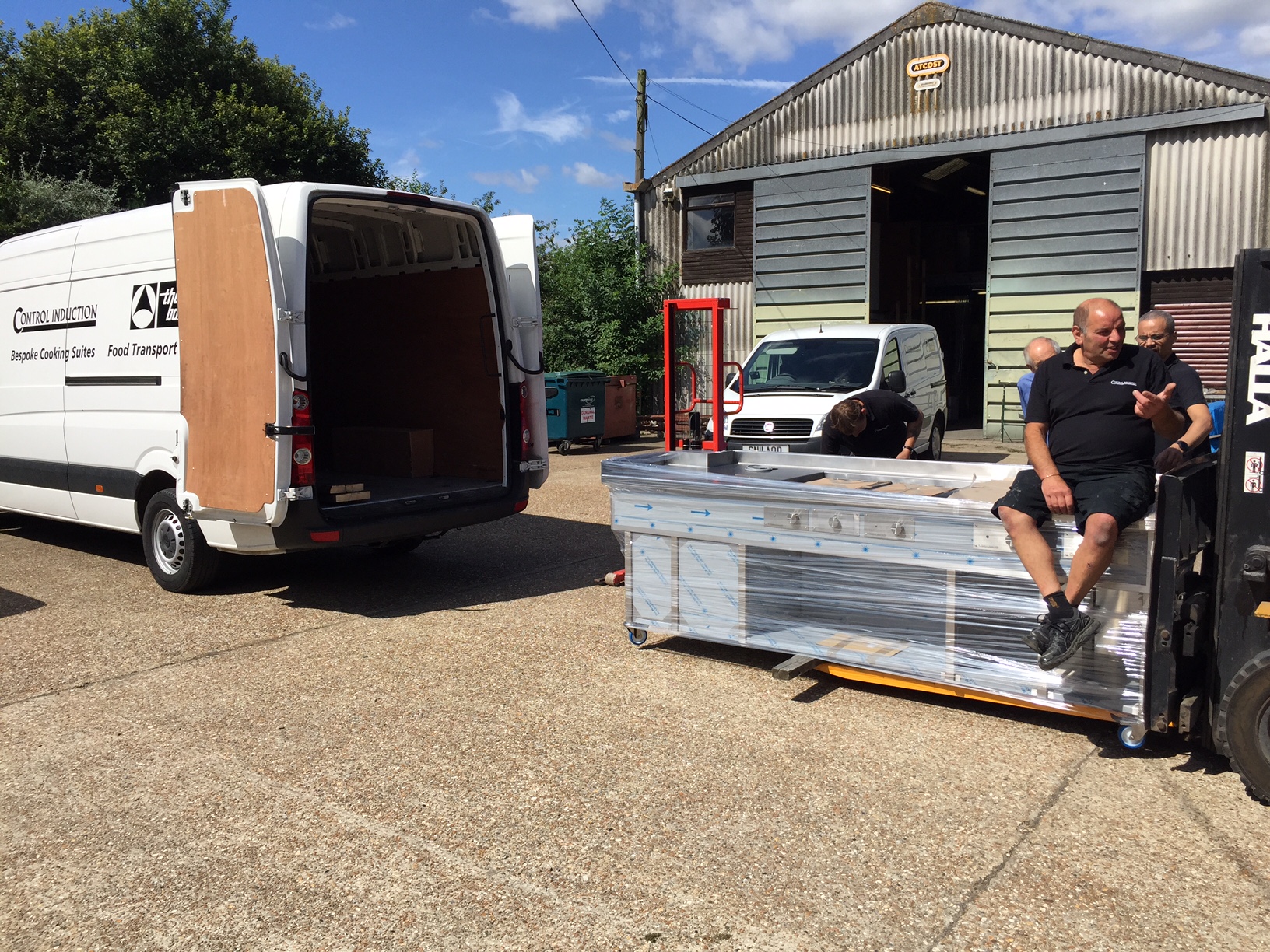 The induction cooking suite was loaded at 11am for delivery at midday after the electrical supply was fitted.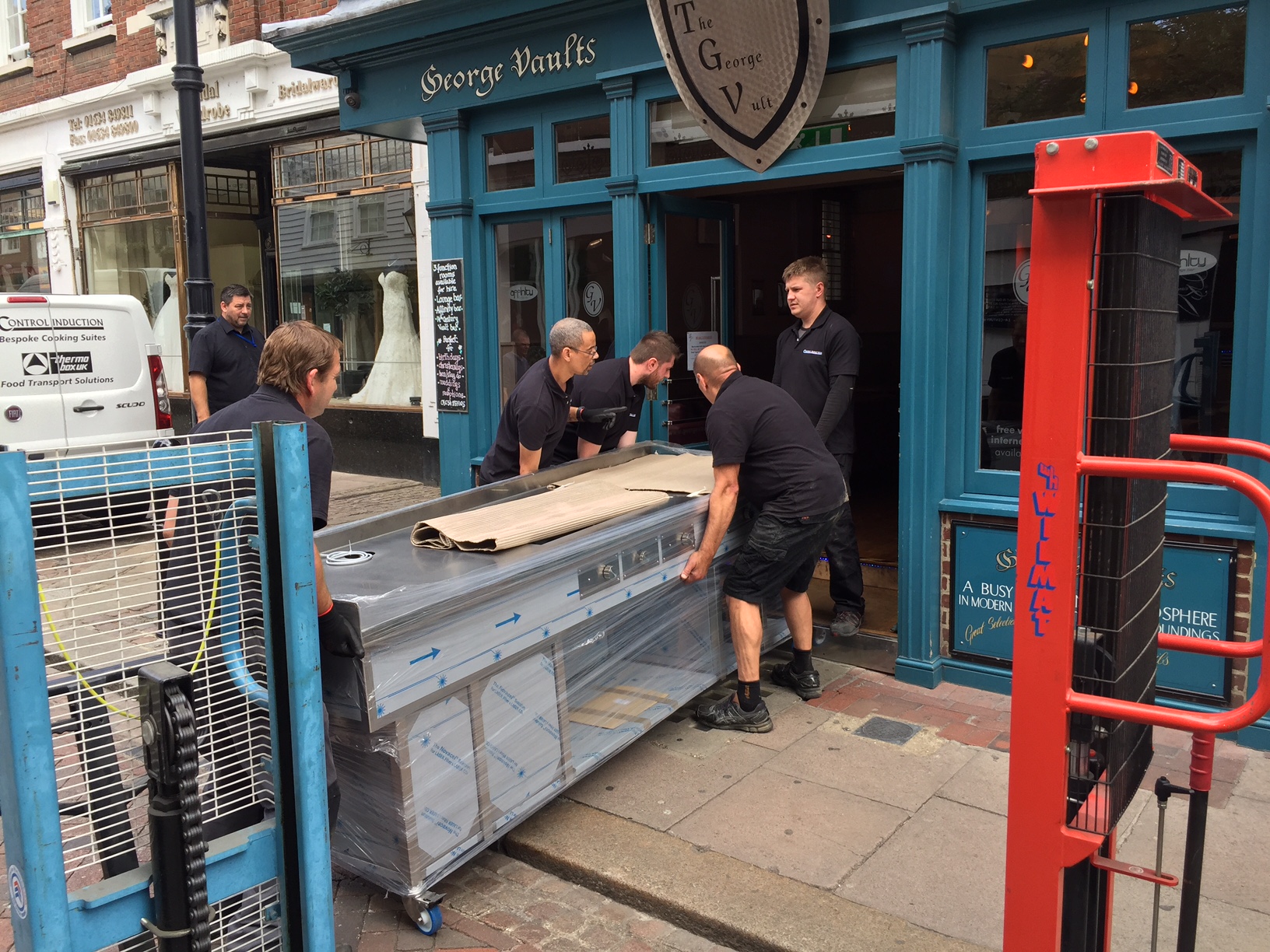 The installation started with the stove being unloaded and wheeled through the restaurant to the kitchen.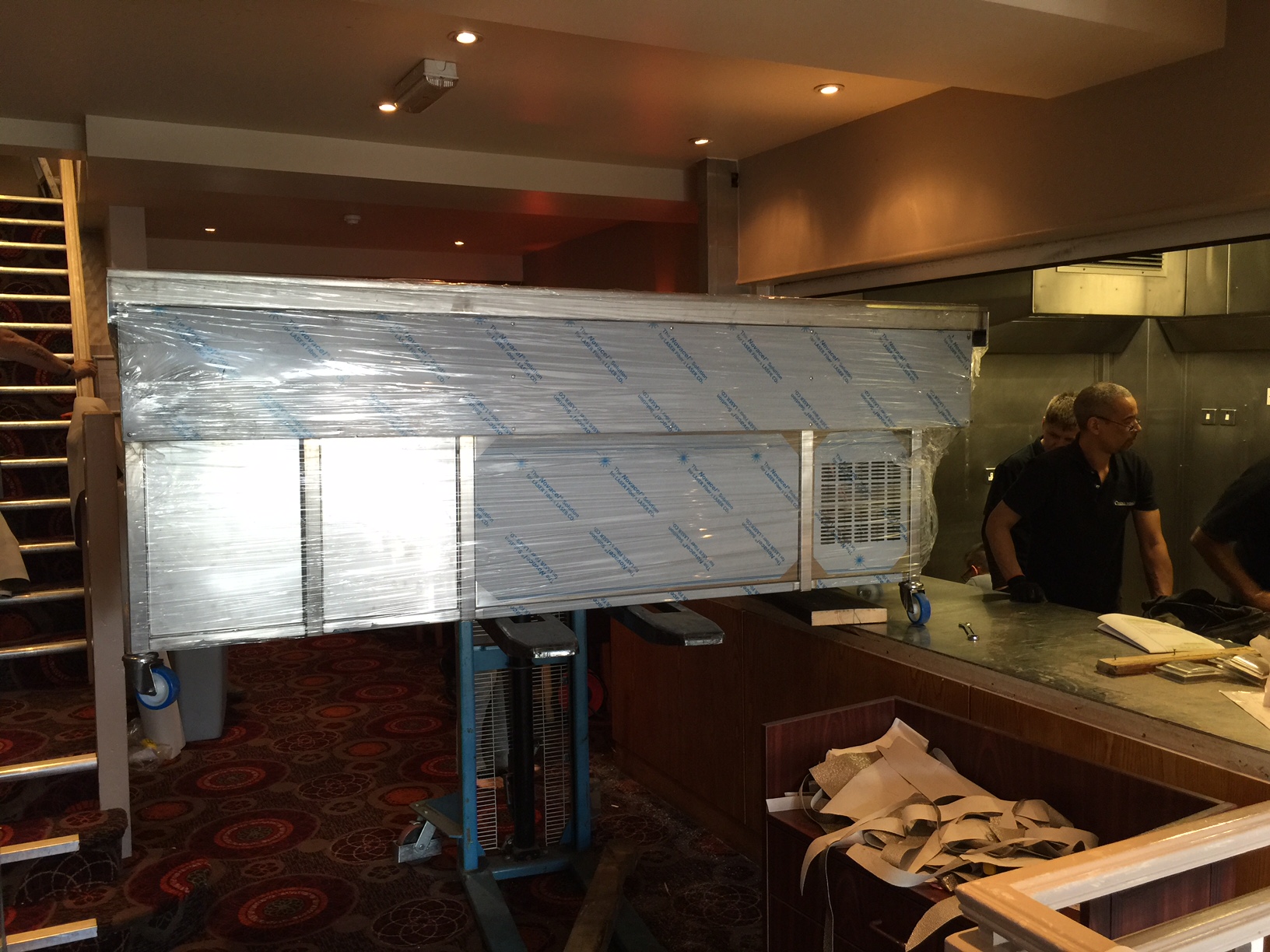 The installation was tricky with the whole stove having to be lifted over the pass counter and the salamander welded on site.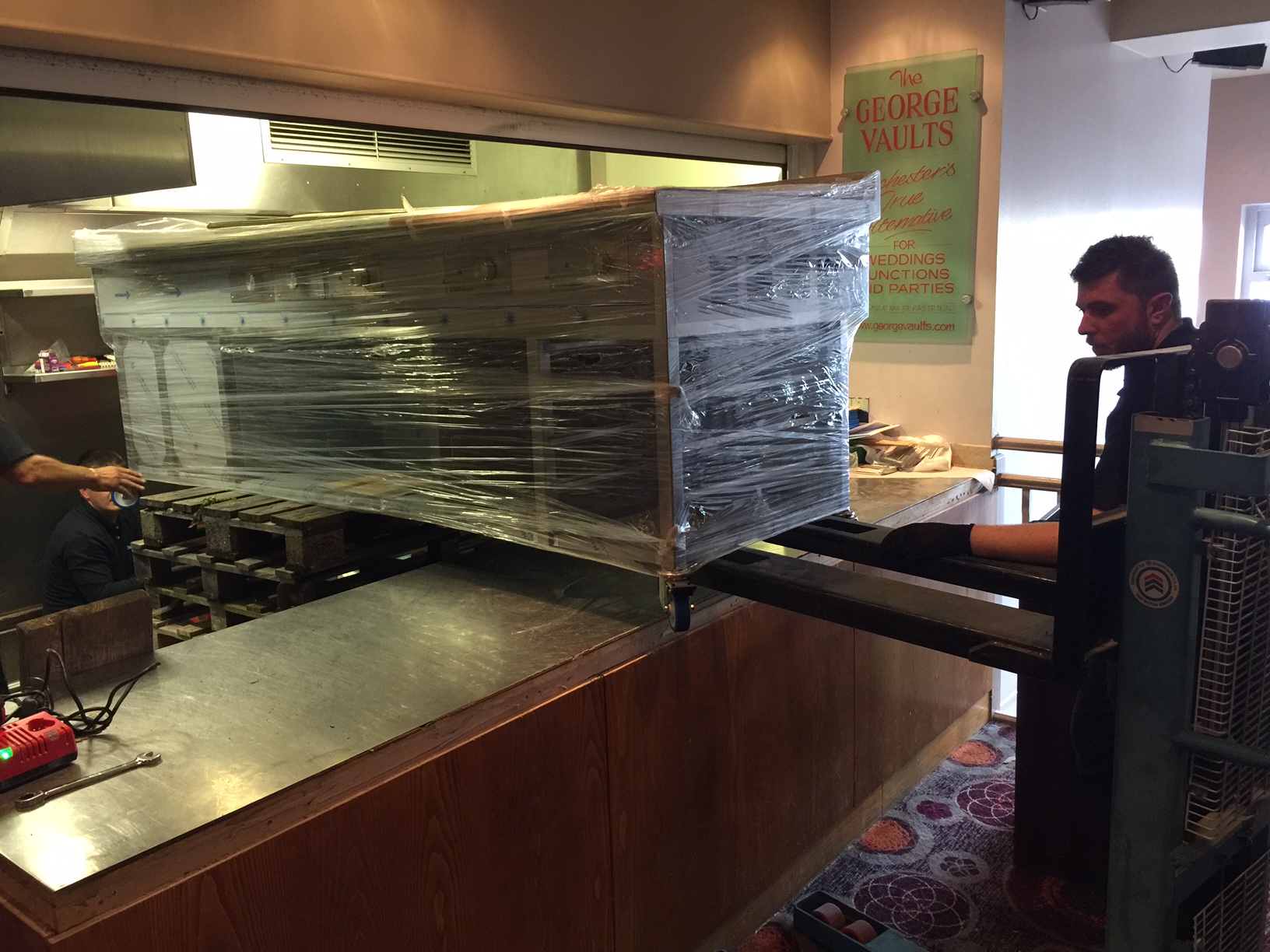 The cooking suite almost in the kitchen. For safety the induction stove was supported by stacked pallets while being lifted.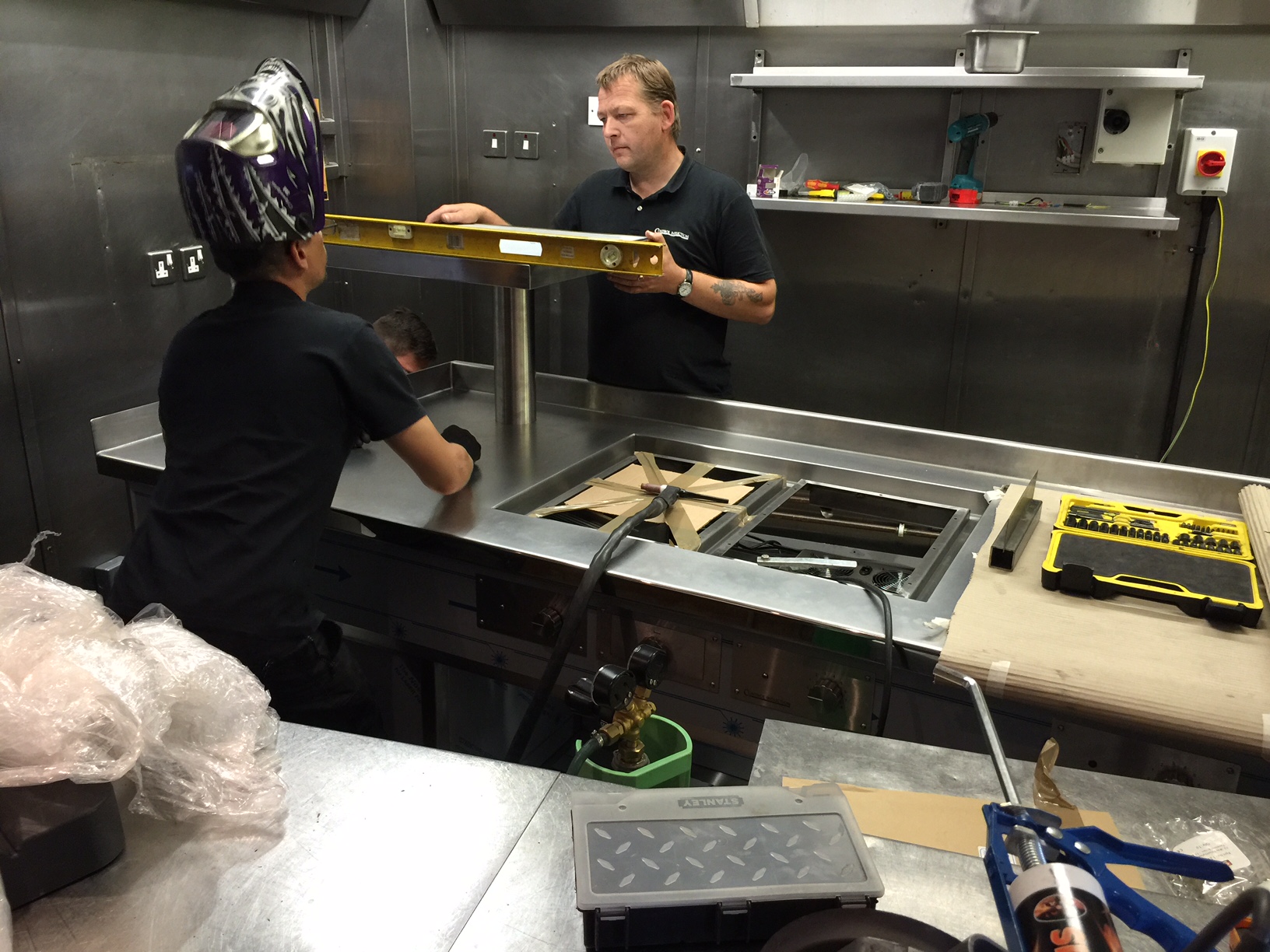 The salamander stand was then carefully fitted to the stove.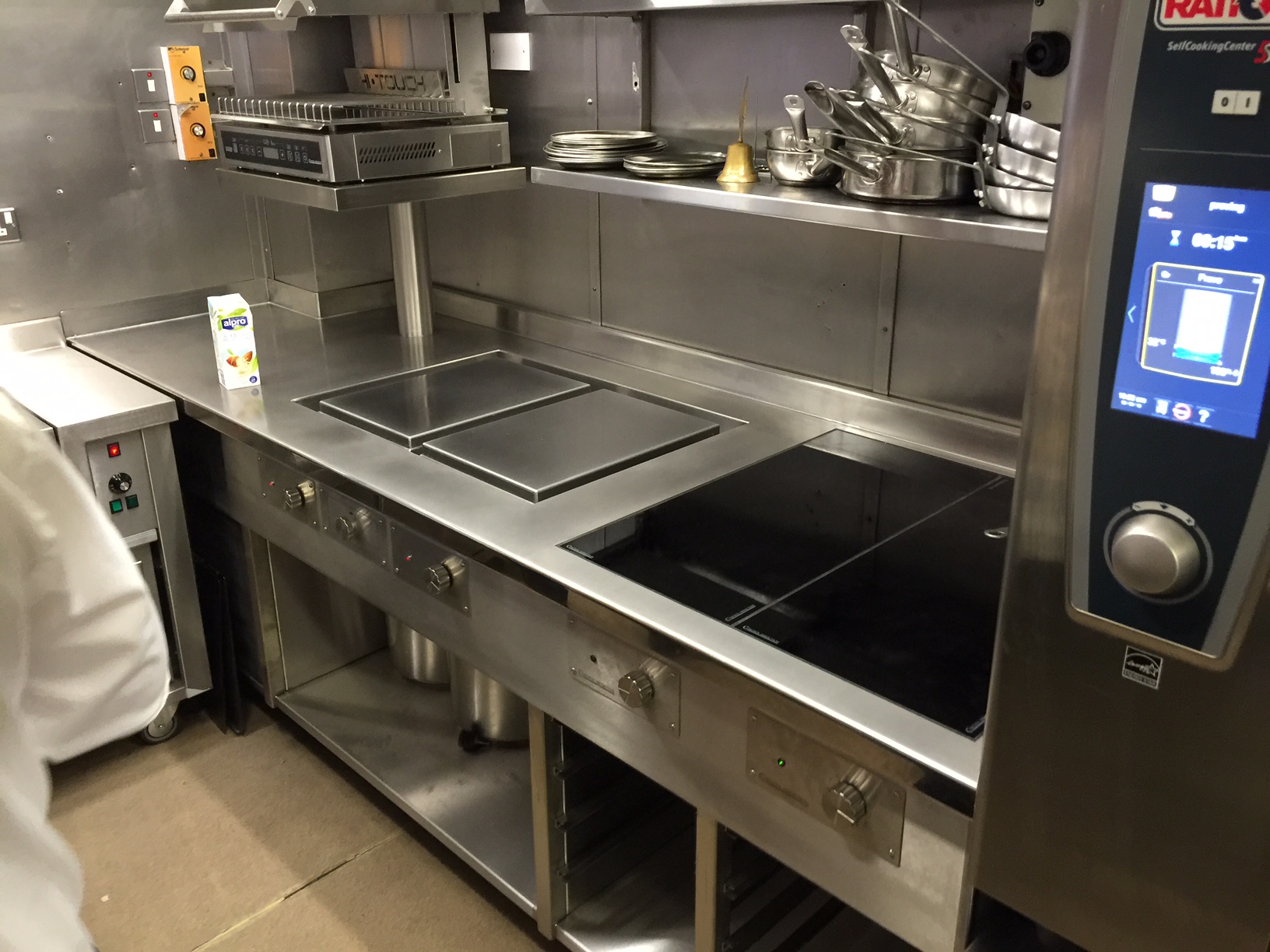 5 hours after starting the installation, the induction cooking suite is in position and ready to be powered up, note all the storage space. Unlike many of our competitors, we don't blank all the space in and waste it just to make our stoves look grander ......... but if you want it we'll do it.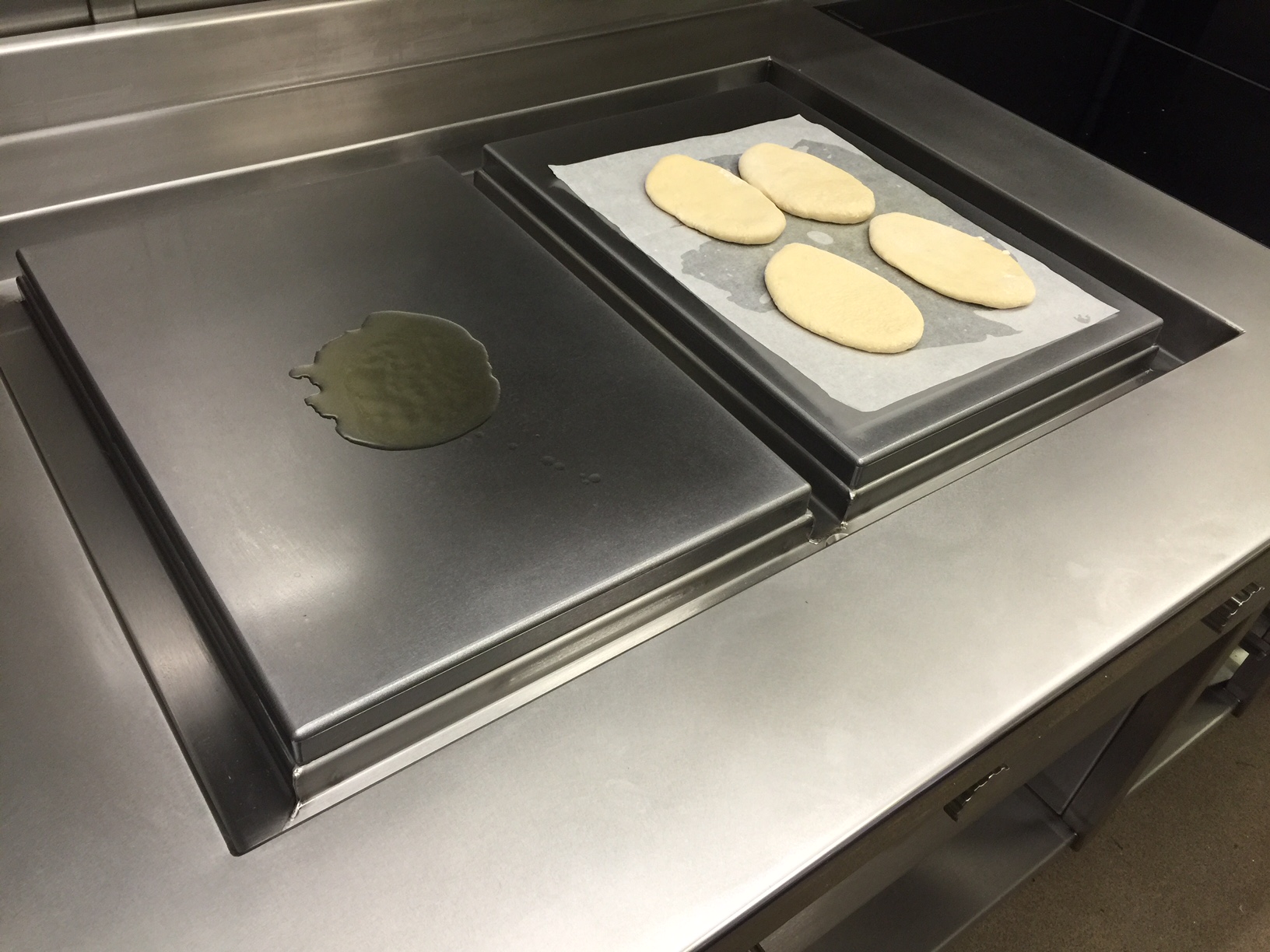 The planchas are christened with flatbread, different but it worked.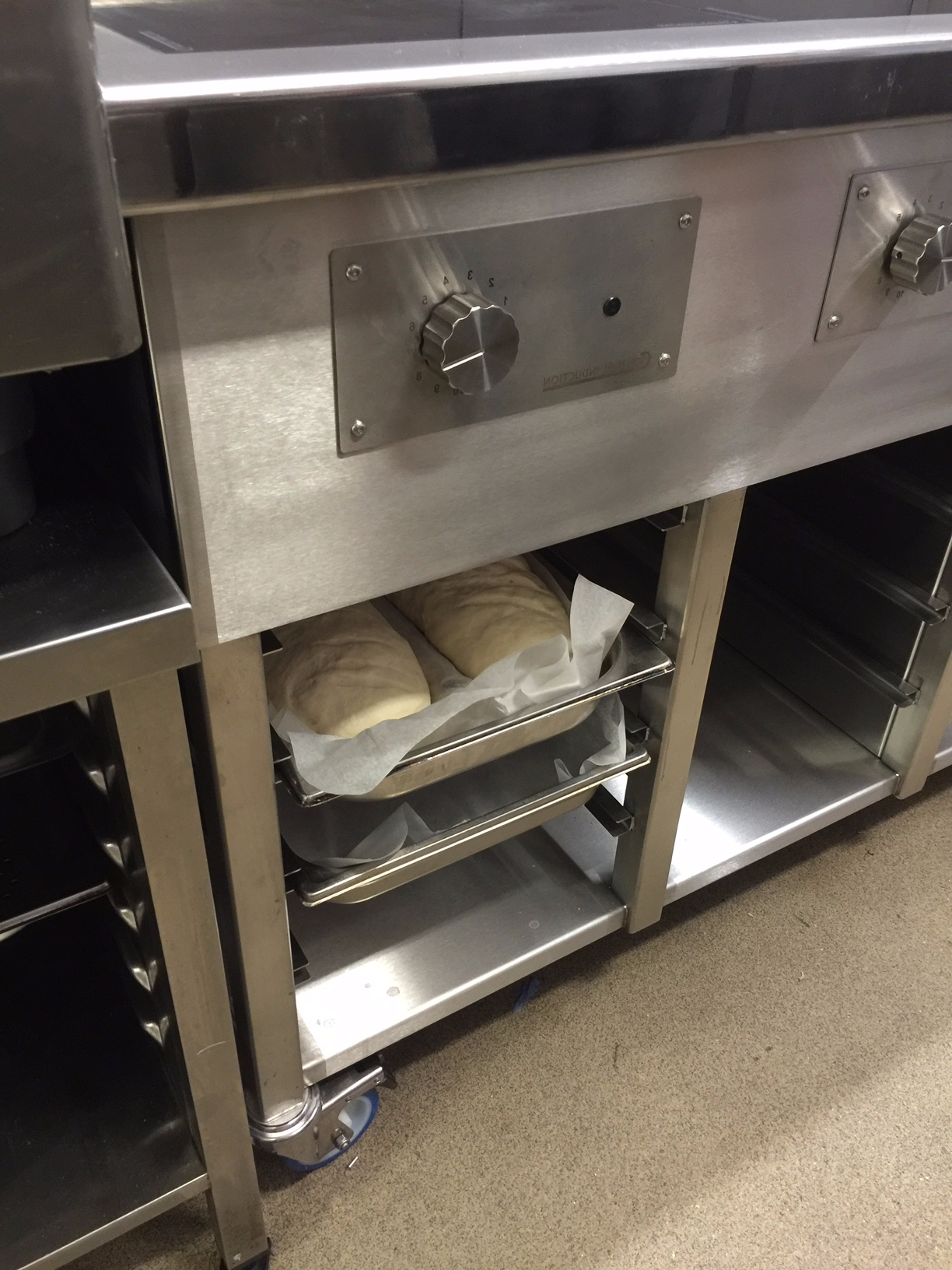 Gastronorm runners under the cooktop provide useful storage.....and proving space.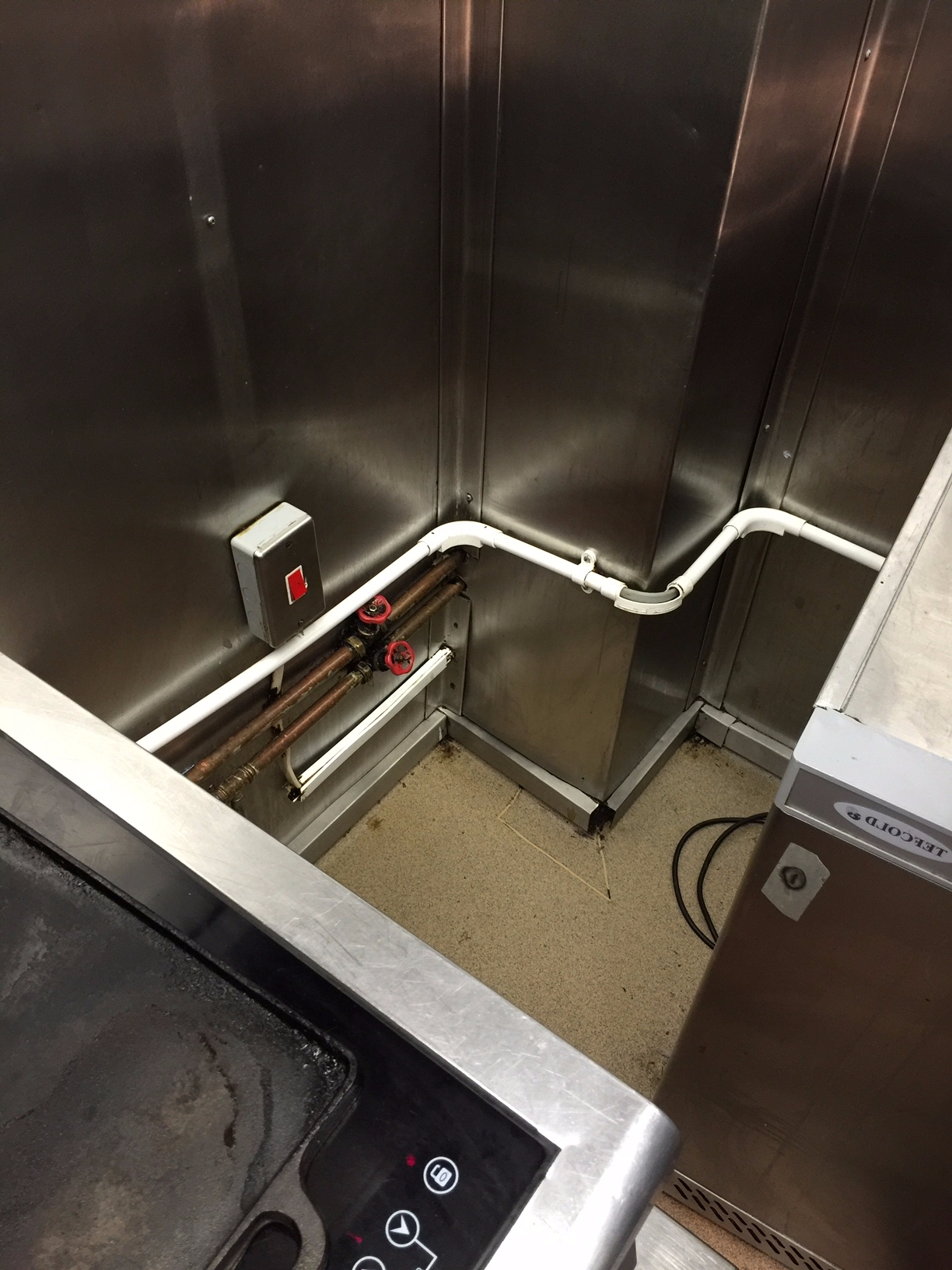 The corner of the kitchen where we installed all of our electronics inside the stove. Note the corner where we made the notched section of cooking suite.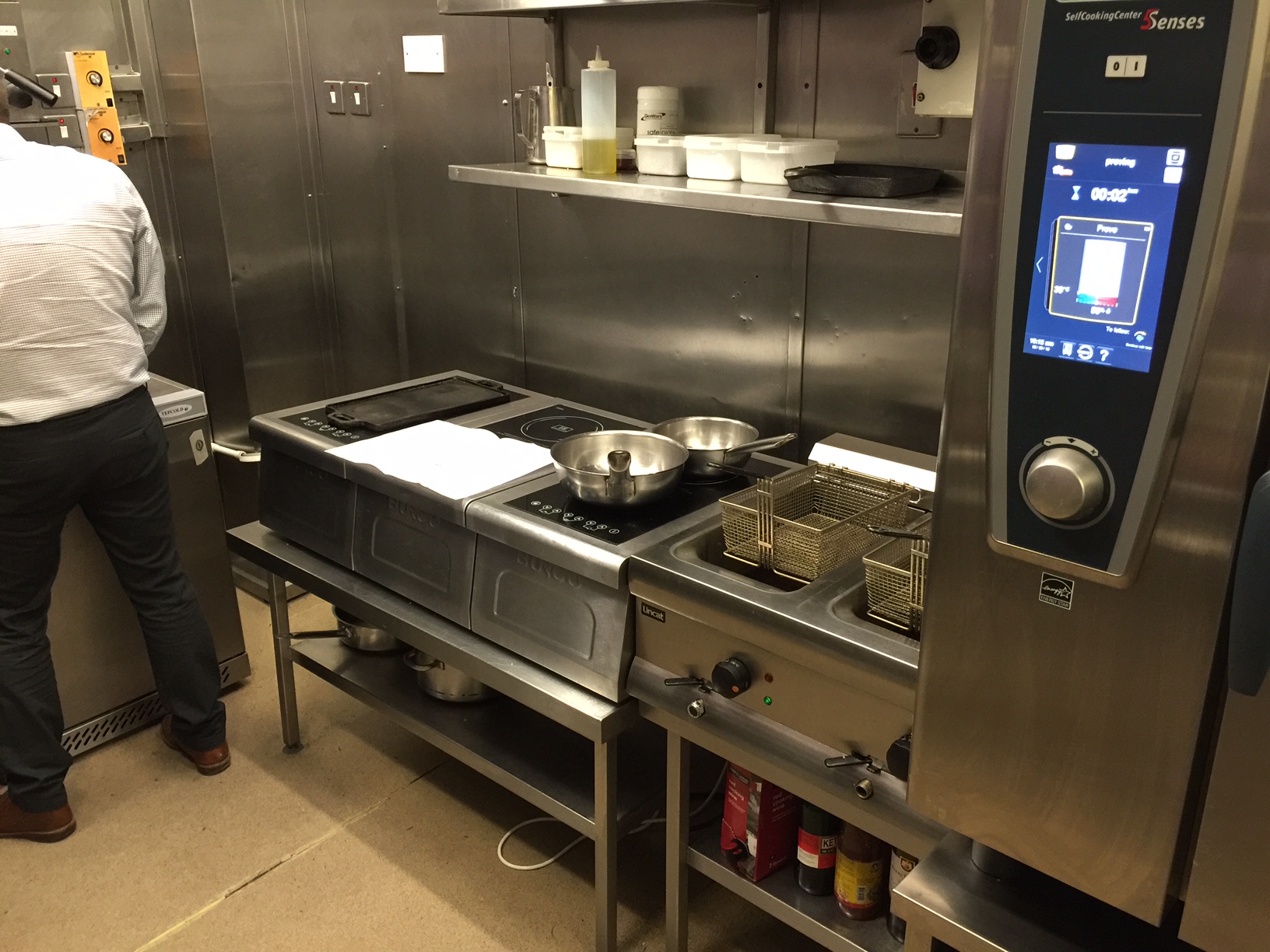 The George Vaults kitchen in Rochester prior to the new induction cooking suite being installed.