2019 Projects
Homewood Park - Bath
Homewood Park Hotel approached Derek White of SHW design to come up with new layouts and designs for the new main kitchen at the hotel near Bath.
It was decided that the kitchen refurbishment would include replacement of the old Garland gas cooking suite with an all electric induction cooking suite. Gerry Oakley and his company QCM were chosen to carry out the kitchen refurbishment while we at Control Induction were chosen to manufacture the cooking suite.
The order for the new kitchen was placed a month or two prior to The Great Hospitality commercial catering equipment show in Birmingham so it was decided to exhibit the cooking suite on our stand which provided great publicity for all parties involved.
Homewood Park old kitchen suite before installation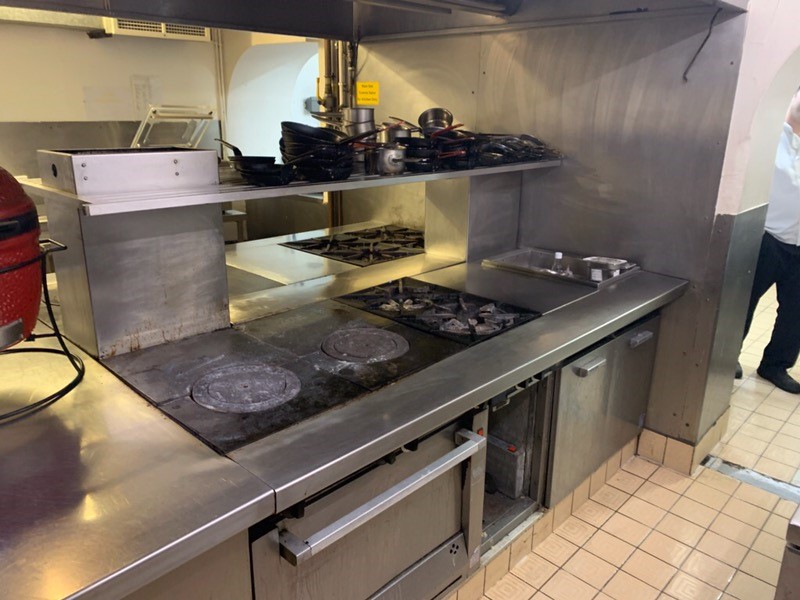 Homewood Park after installation of new Control Induction Cooking Suite