2020 Projects
Lainston House
Back in 2007 our MD Geoff Snelgrove designed and supplied the old Bonnet gas cooking suite at Lainston House, with the Head Chef Andy Mackenzie so it was interesting for him to be involved in ripping it out 13 years later.
This induction suite has been on the boil for a couple of years but the new head chef Phil Yeomans and the new General Manager Sunil Kanjanghat (who was involved in purchasing one of cooking suites with Matt Tompkinson at The Montagu Arms in Bealieu) managed to get the budget to install a new bespoke induction cooking suite and get rid of all the gas from the kitchen.
This induction suite will create massive cost savings as it replacing an LPG powered gas cooksuite, LPG being the most expensive fuel source commonly used in commercial kitchens.
The new cooking suite was totally bespoke with large rear panels to create shelving and space for a tap whilst wrapping beautifully around the walls.
The cooking suite contains state of the art induction Sliders®, planchas, an energy saving grill and a pair of fryers.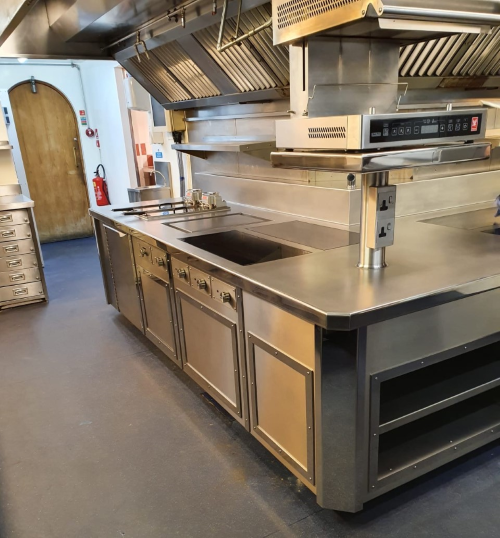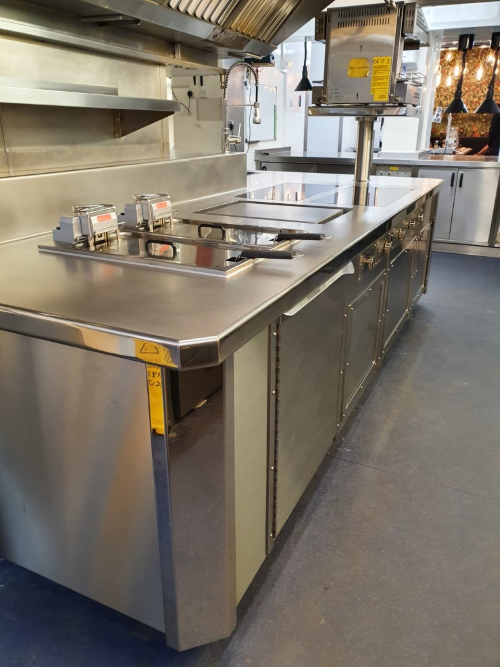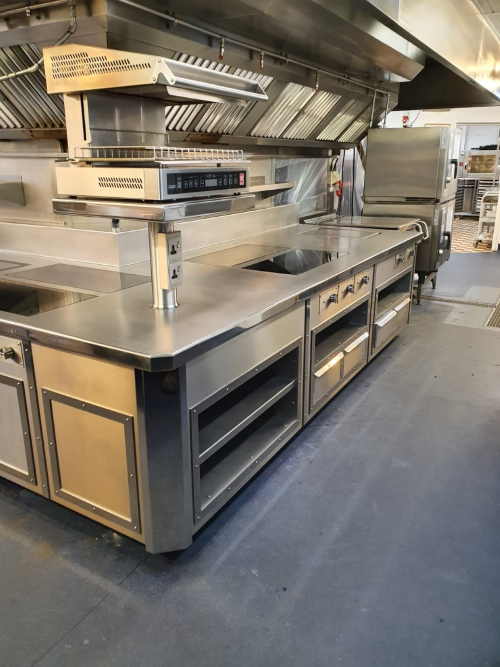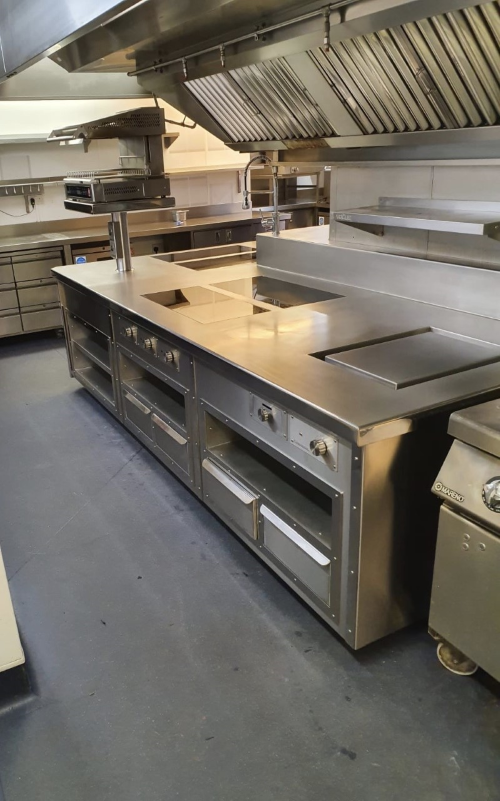 Andy Mackenzie and Phil Yeomans