Multi zone induction is something we specialise in. With our vast range of induction components, glasses coupled with our design and manufacturing knowledge, if we can't make it, it probably can't be made. Whilst we have many other cooking surface sizes we can offer, our most popular sizes are 360mm x 380mm, 763mm x 360mm, 250mm x 250mm and multiples of these sizes. All these sizes we stock in Schott Ceran®. The induction we fit under these glasses is designed to perfectly suit the cooking requirements.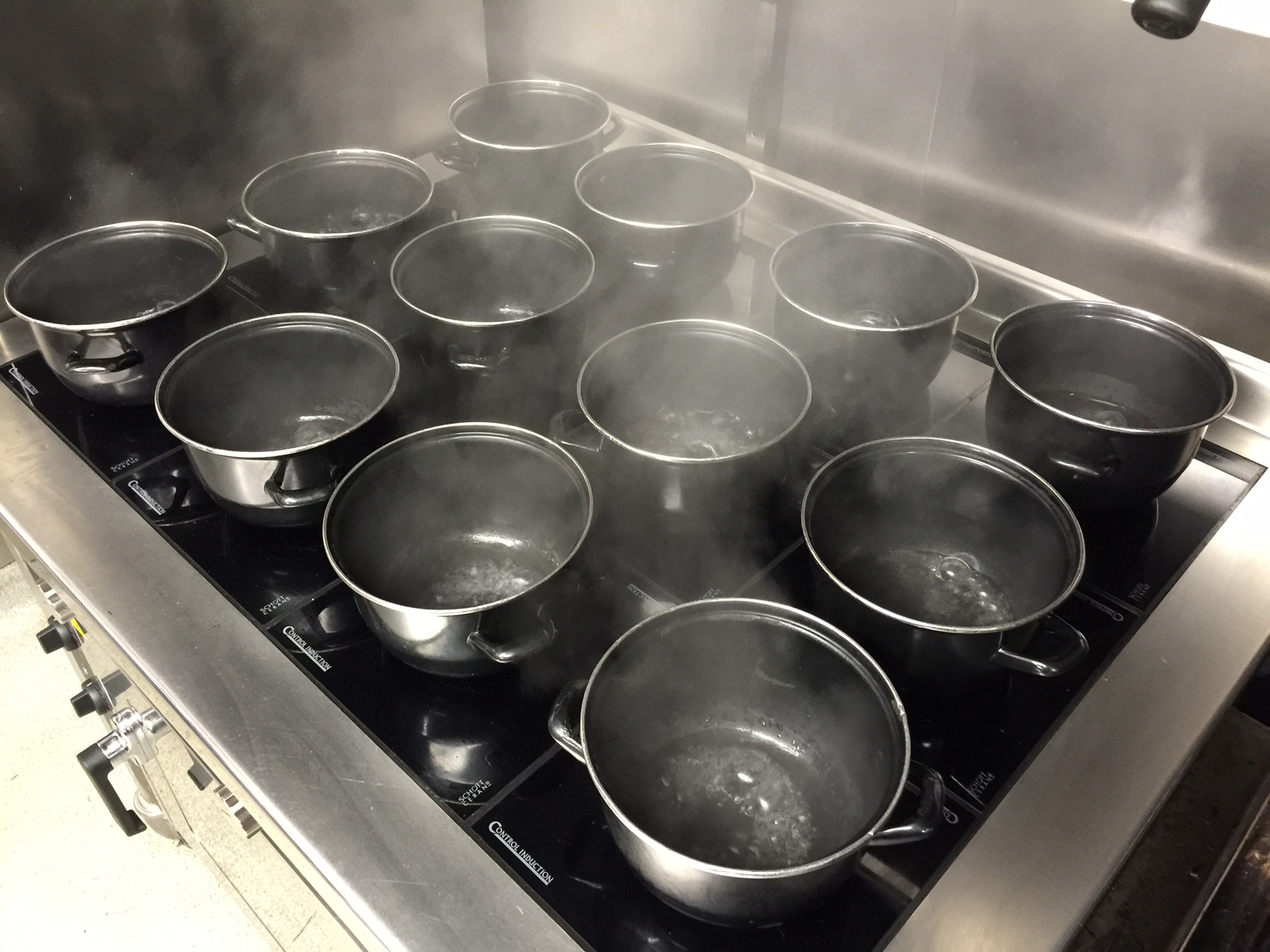 Twelve zone induction at Mussel and Steak Bar, The Grassmarket, Edinburgh. Click here to see this induction mussel cooker in action.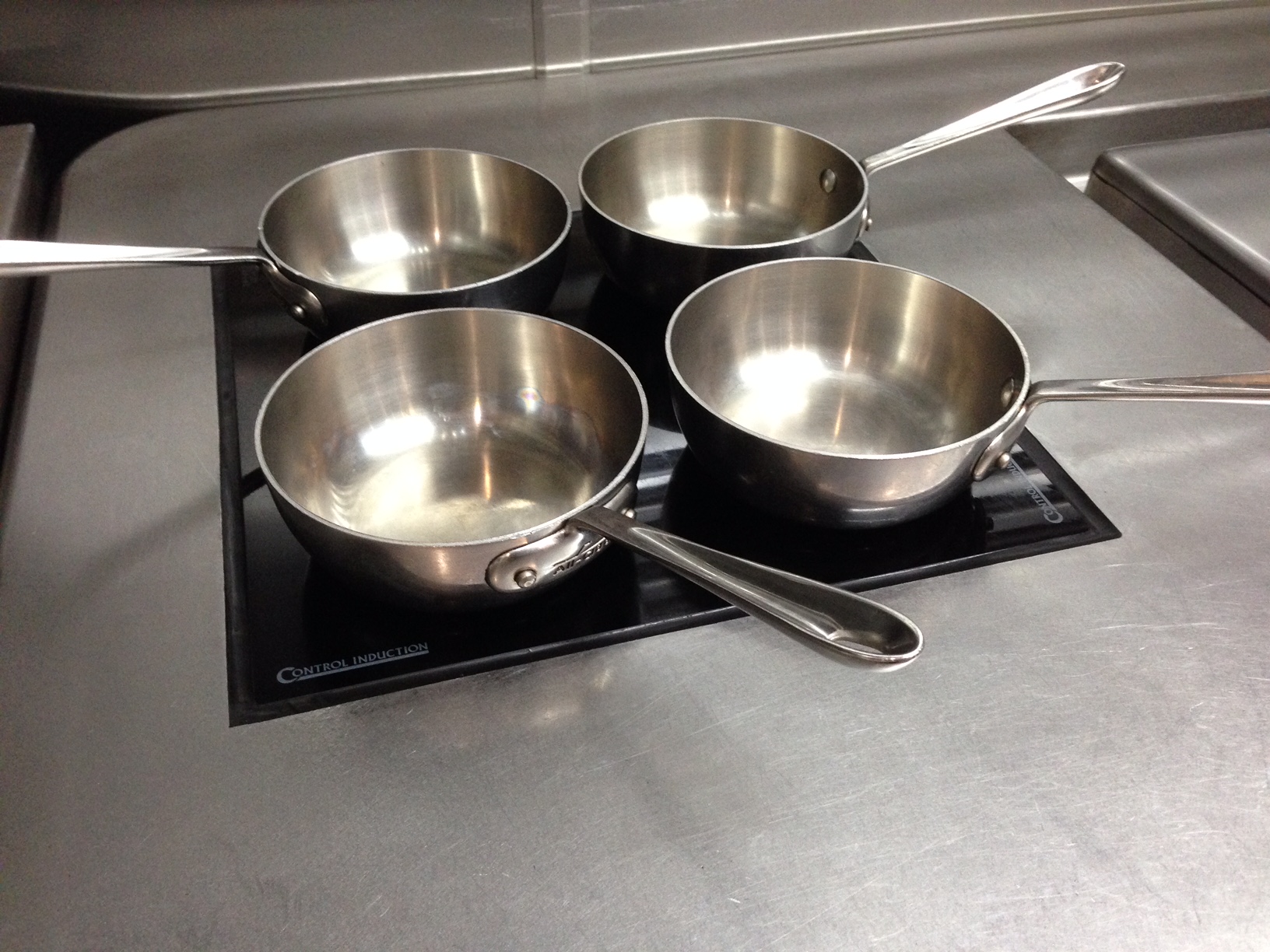 Four separate induction zones in 1 cooktop at the 2 Michelin star Restaurant Sat Bains, Nottingham.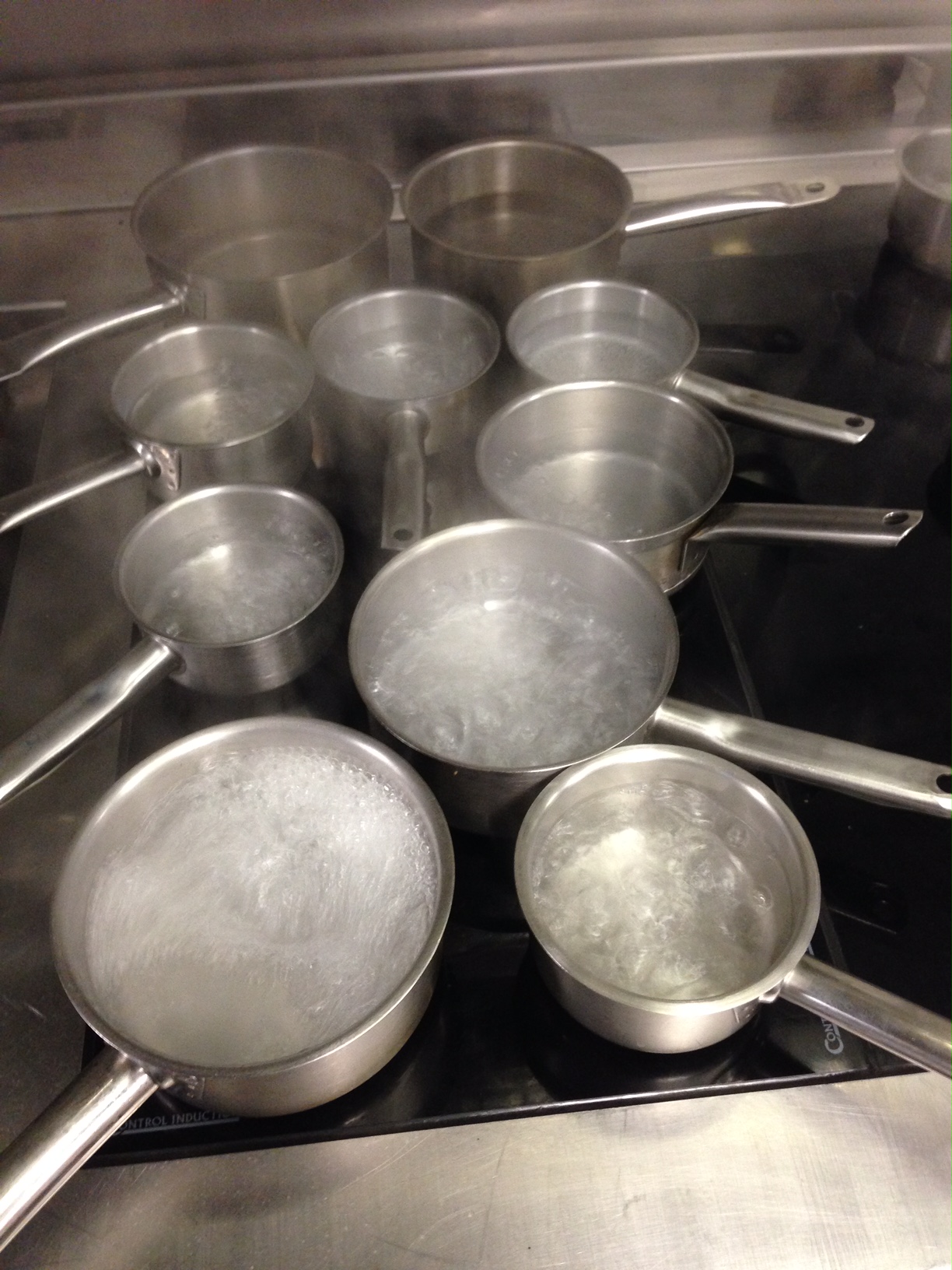 Ten pans on the left hand of these three Sliders® at Simon Rogan's The French, Manchester.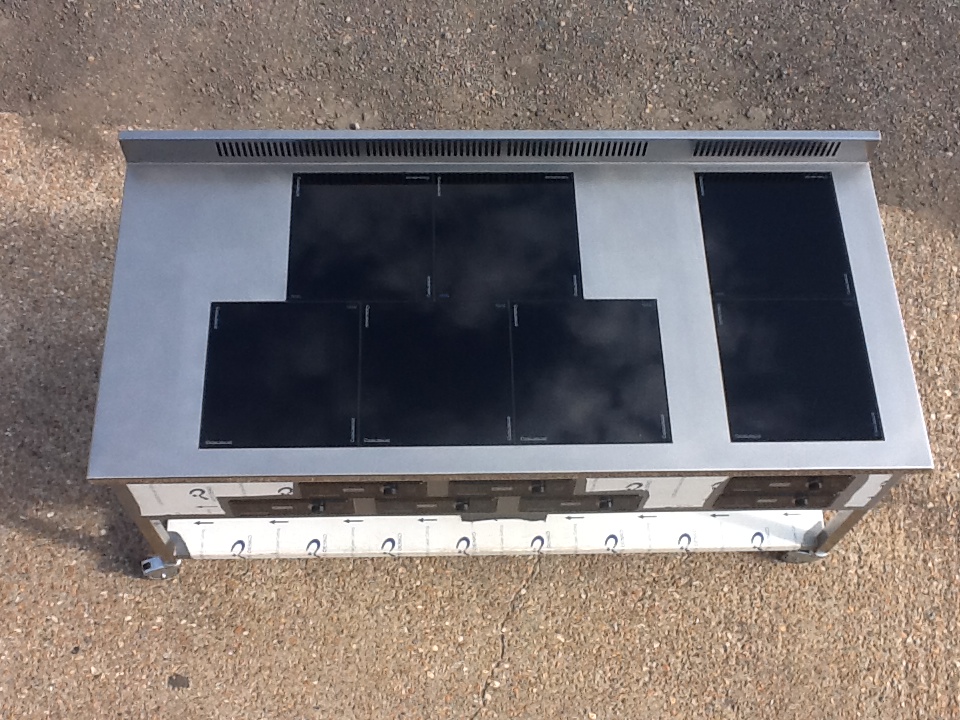 Seven zone induction cooktop at The National Theatre In Newcastle.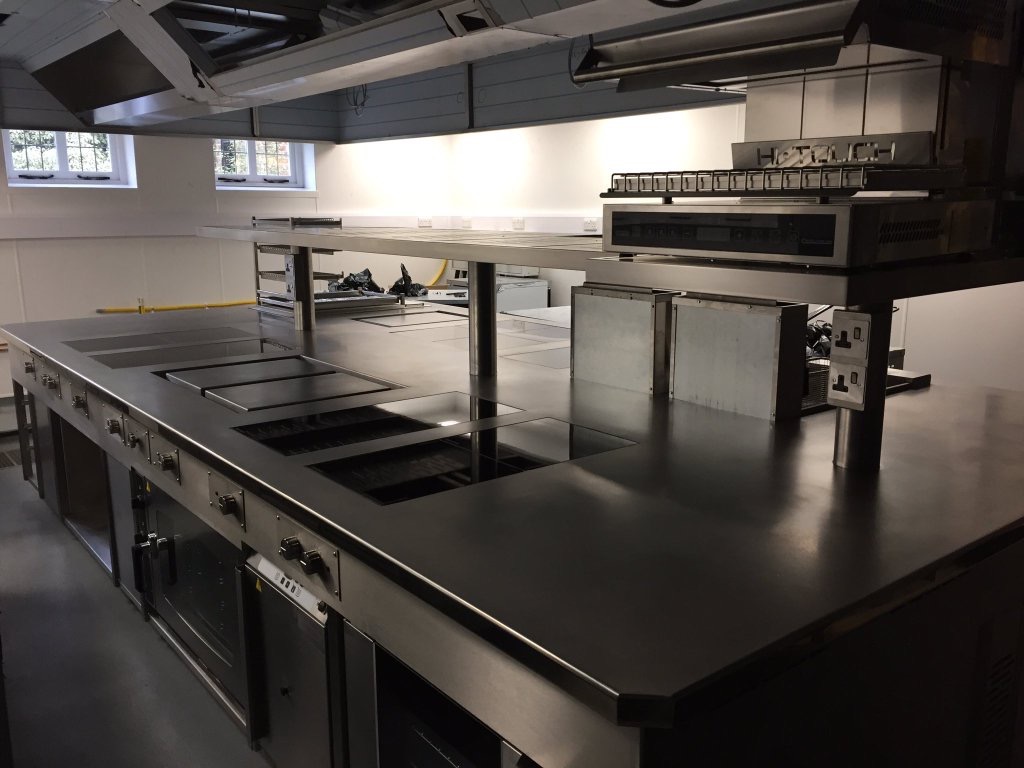 Multi zone induction at the 1 Michelin star Montagu Arms, Beaulieu.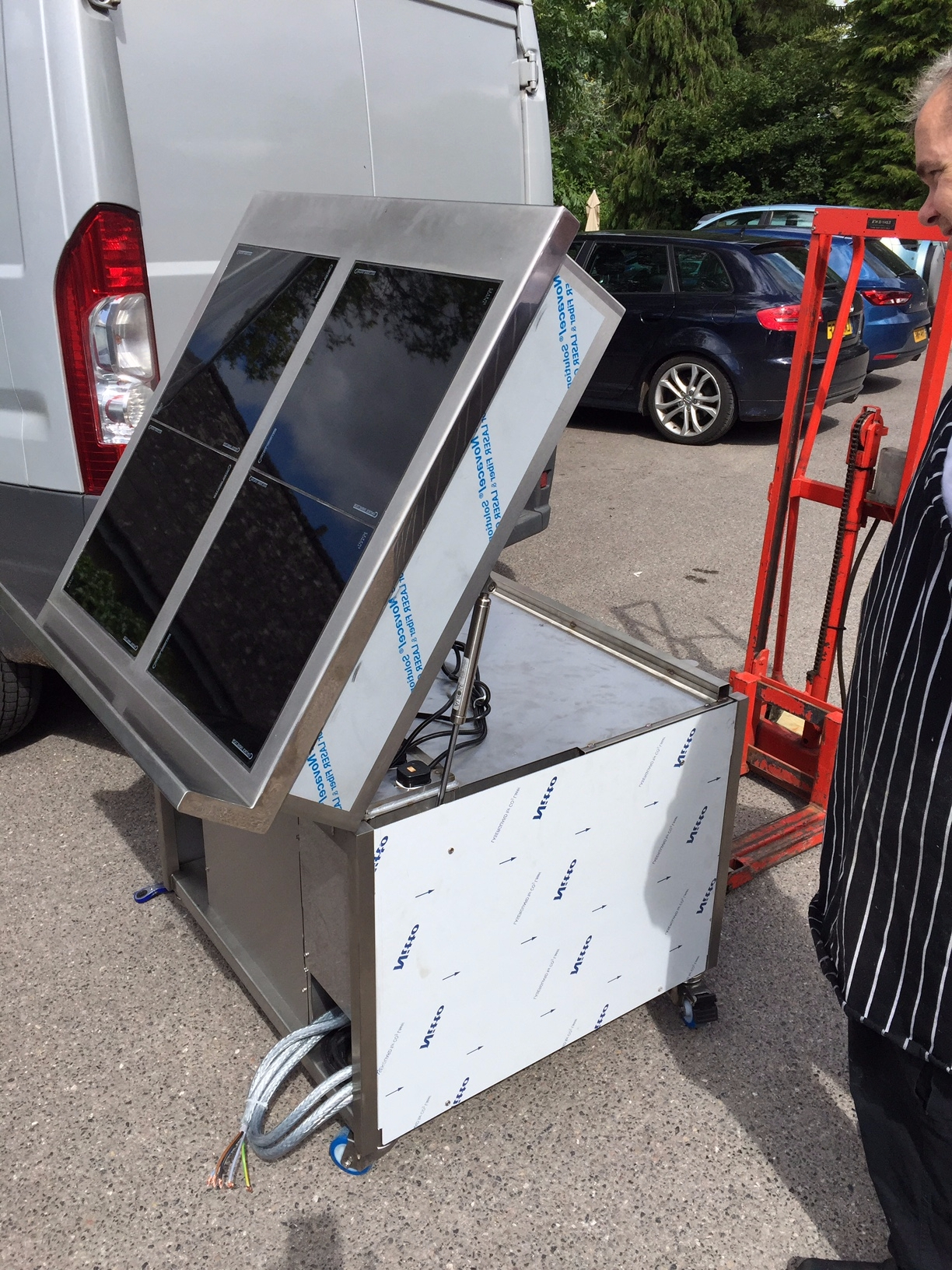 Four induction zones in this Pac Man stove.