Why Bespoke? A bespoke stove is the only way to have equipment perfectly suited to your kitchen. When our customers say things like 'It's the best stove I've ever cooked on' or 'It cooks like a dream' (those are real statements from our customers). It's as much because of the ergonomics of the stove as the actual cooking appliances built into it. There are a lot of small things we can do to make the stove pay for itself.
Position cooking appliances to reduce walking - reduce accidents, save time.
Fit stove against the wall - often gaining 5% of the kitchen, we simply bring the bottom of the stove in 150mm giving room for water or drain or gas pipes.
Increase worktop from say 900mm to 1000mm to make pass reachable without taking a step. Both feet on the floor = quicker and safer.
No gaps between appliances = no gaps for grease and dirt to run down = reduced cleaning time.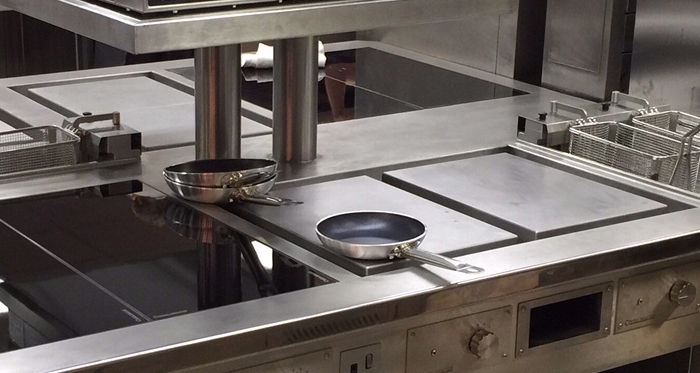 Bespoke cooking suite, no gaps for food to fall through, one big wipe clean surface.
There is an alternative to the bespoke stove but after a few years it usually disappoints. Cooklines made up of edge to edge equipment are often seen as a way to get the sealed worktop benefits of a one piece top without having the expense of going bespoke. Firstly the price of a bespoke cooking suite is often no more than the price of a similar output cookline. Secondly after a few years the so called 'sealed' worktop is anything but sealed. Because stainless steel is so prone to distortion the worktop opens up. You are then left with uncleanable gaps between the units, which are impossible to get at, because they are joined together.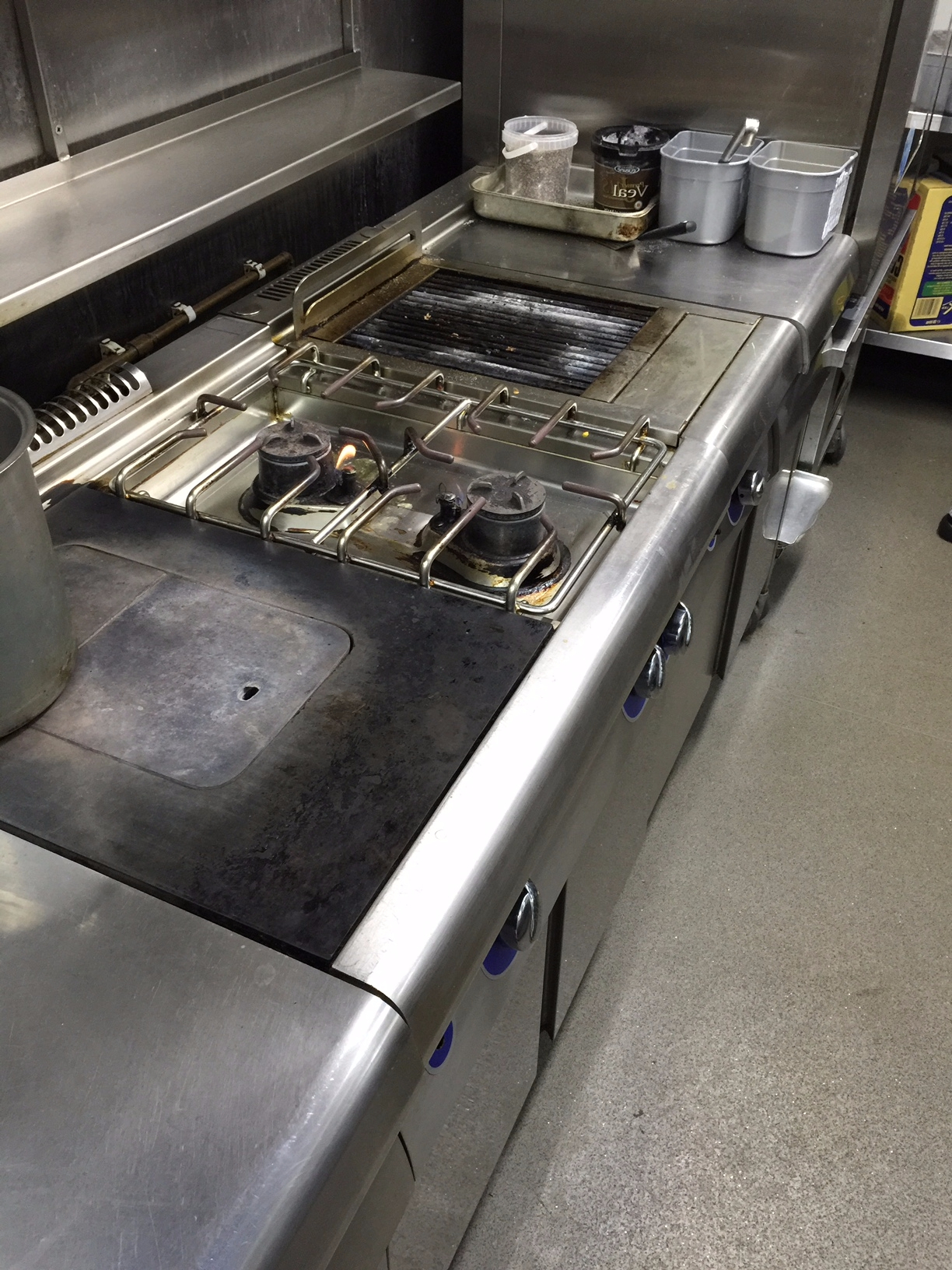 Not quite what it was supposed to be. The cookline above was sold as a one piece top with sealed edge to edge construction. After a few years gaps have appeared between the elements of the stove. Every time grease and fat runs down the gaps the chef will wish he'd gone for the one piece worktop.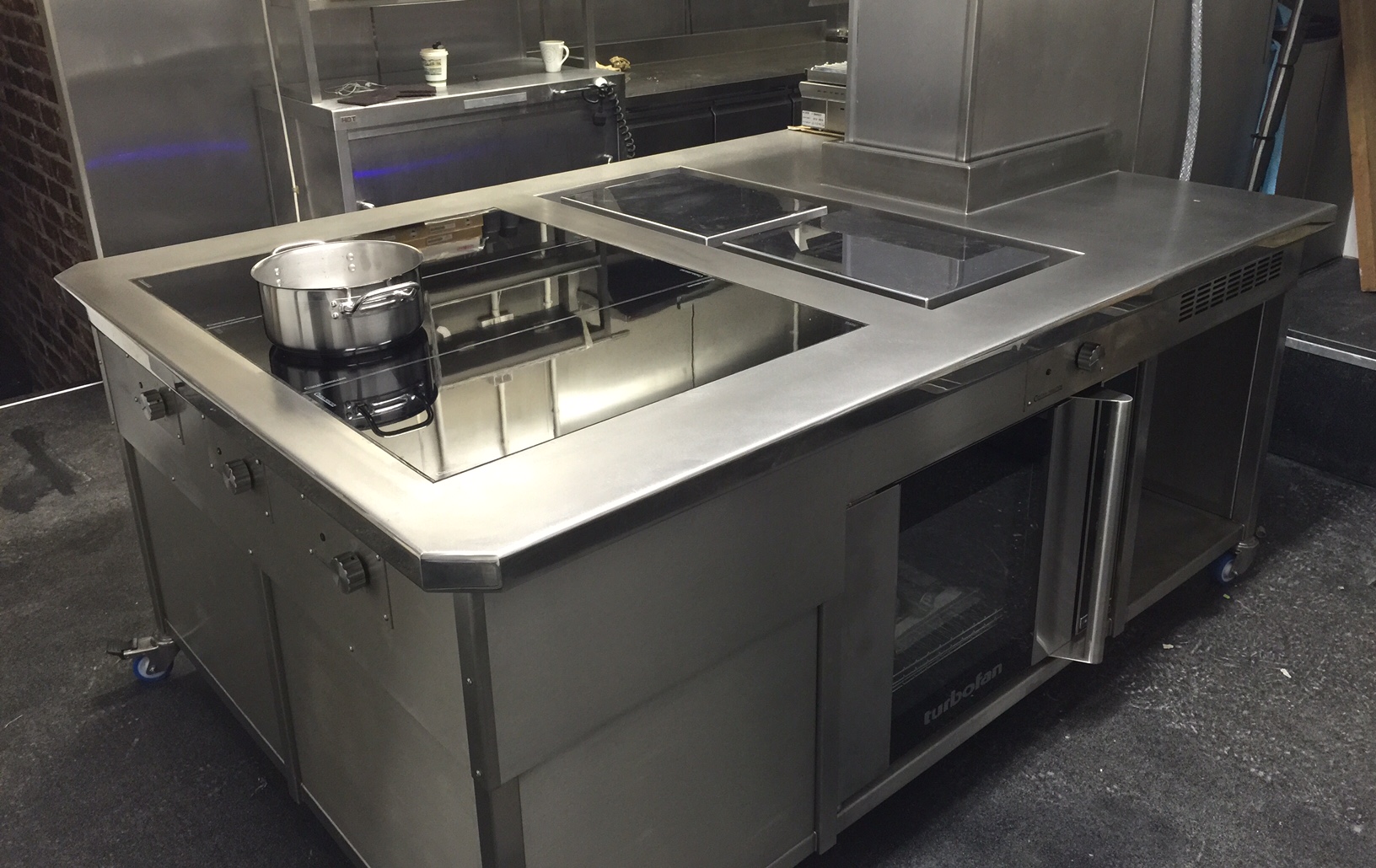 This induction cooksuite is truly bespoke, wrapping around the wall/column.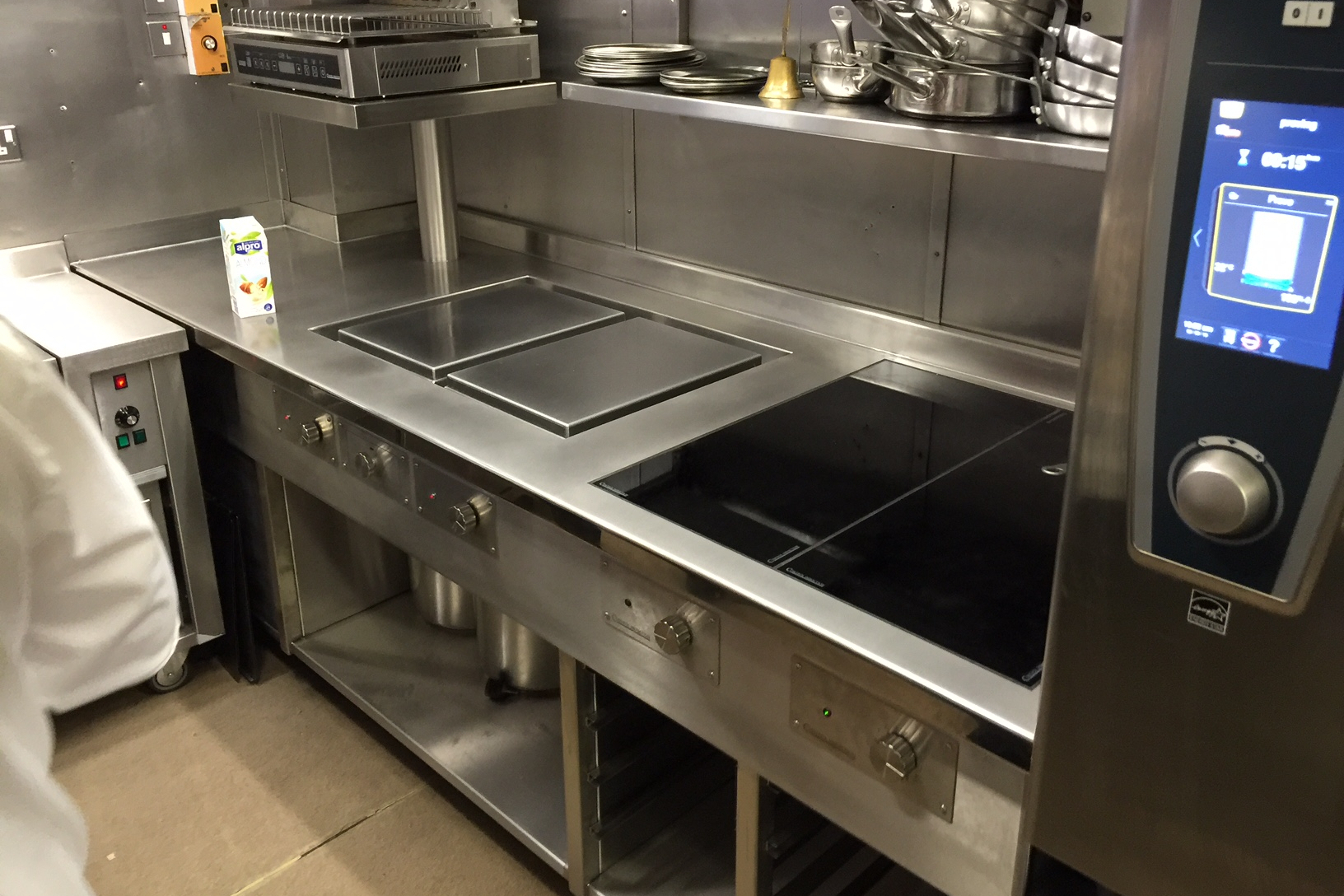 Going bespoke also lets you have things like this notched corner - excuse the milk!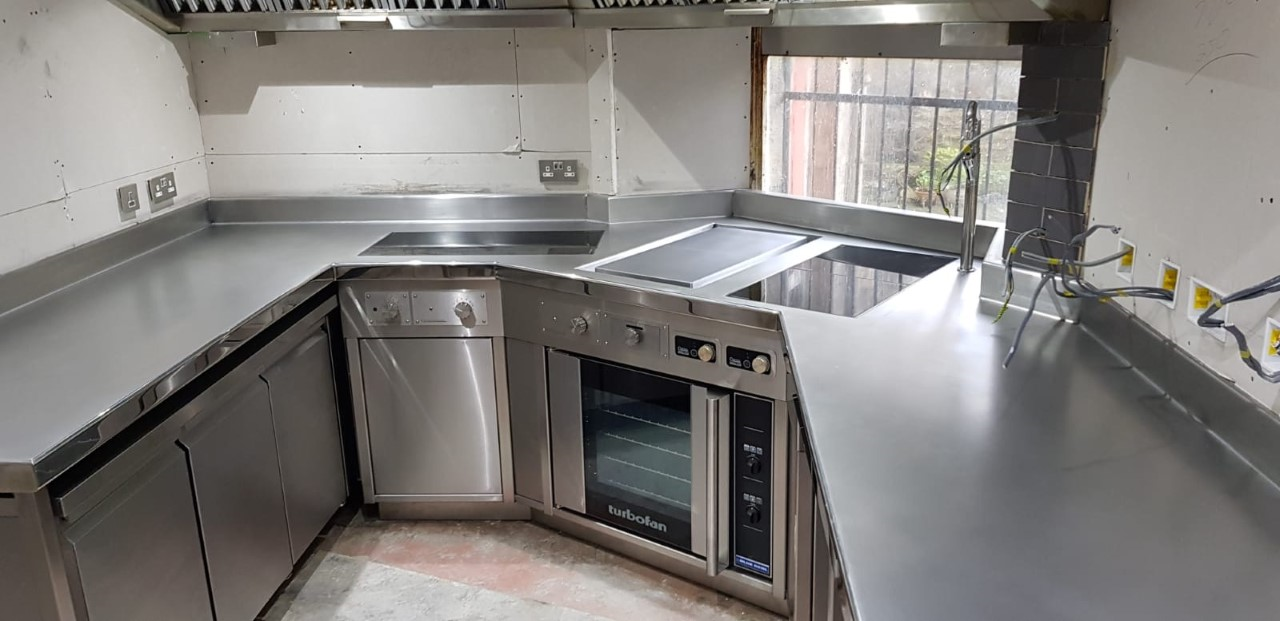 A further example of how a bespoke kitchen suite can help you take advantage of every inch of available space, even in the most
higgledy piggledy shaped kitchens.
.