Wall suites are the most popular type of induction stove. An induction cookline along a wall is often chosen not because it is the best option but because either space is tight or because you can make use of an existing canopy.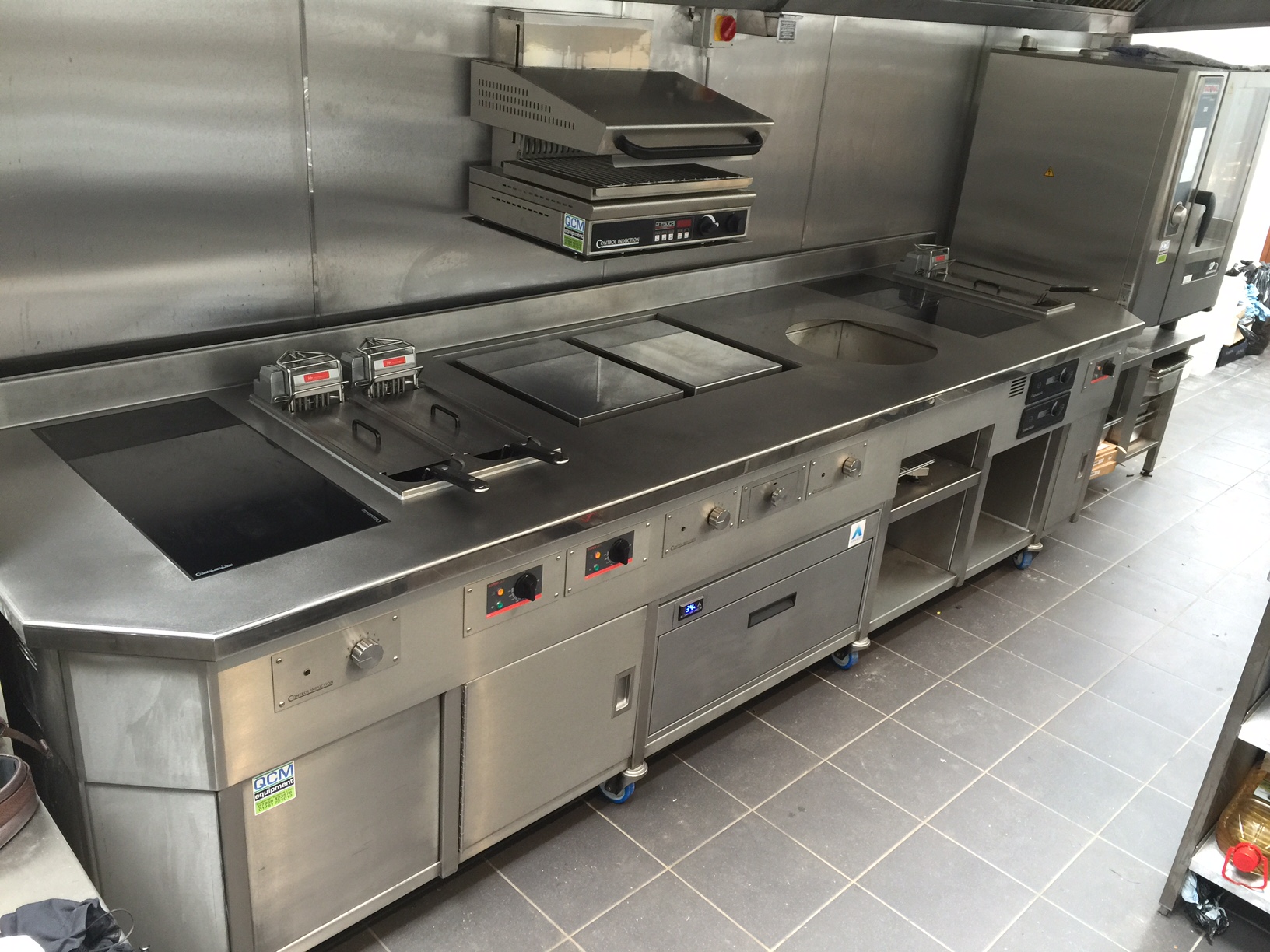 This induction stove at The Redan Inn near Bristol was commissioned by QCM Equipment and is ready to have it's Big Green Egg installed. On the cooktop are Sliders®, fryers, chrome planchas, above it a rise and fall salamander grill. Below is an Adande fridge and storage.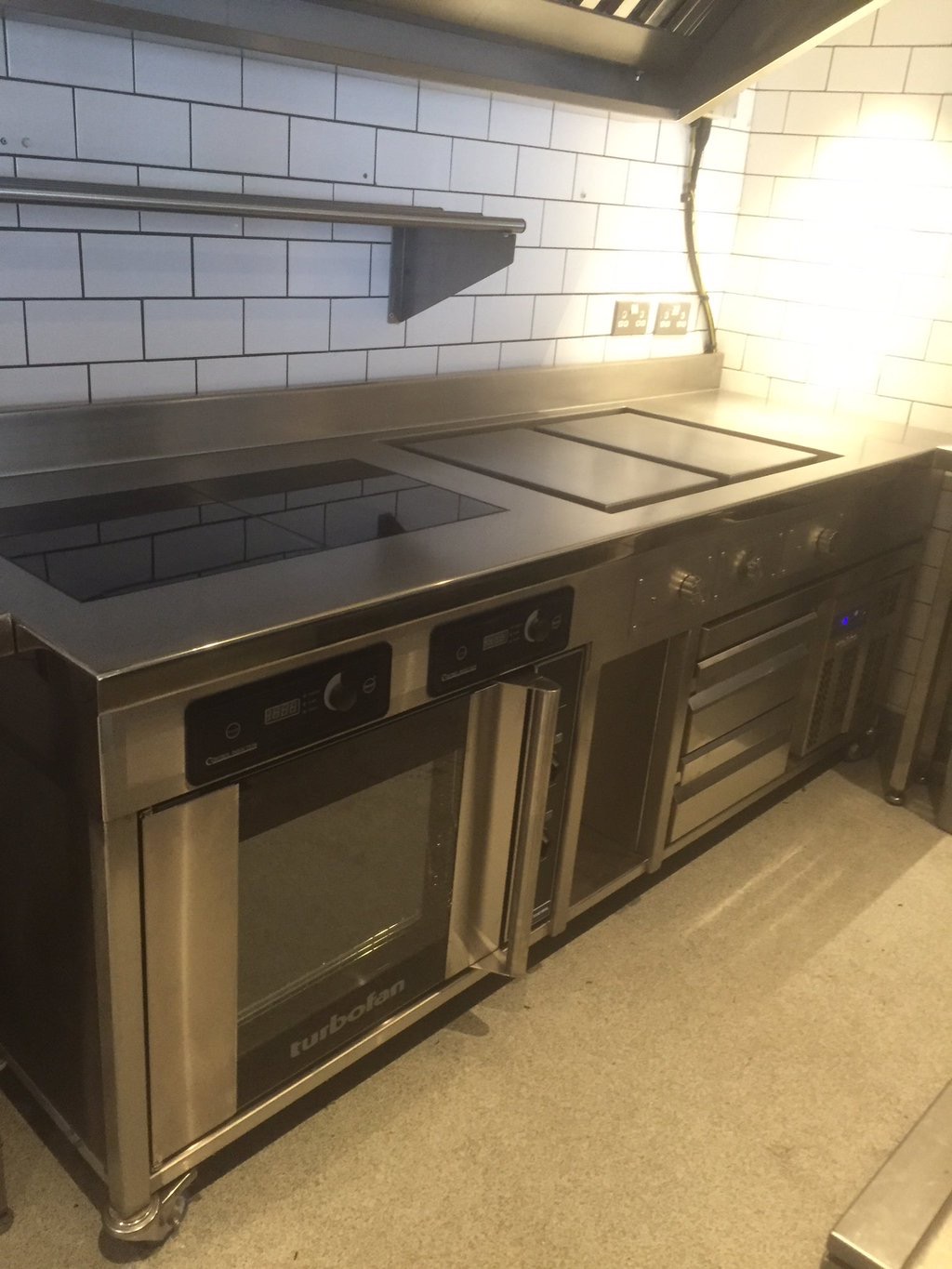 The Set restaurant, Brighton. This stove has a twin plancha, 2 x 3kW hobs with oven and fridge under.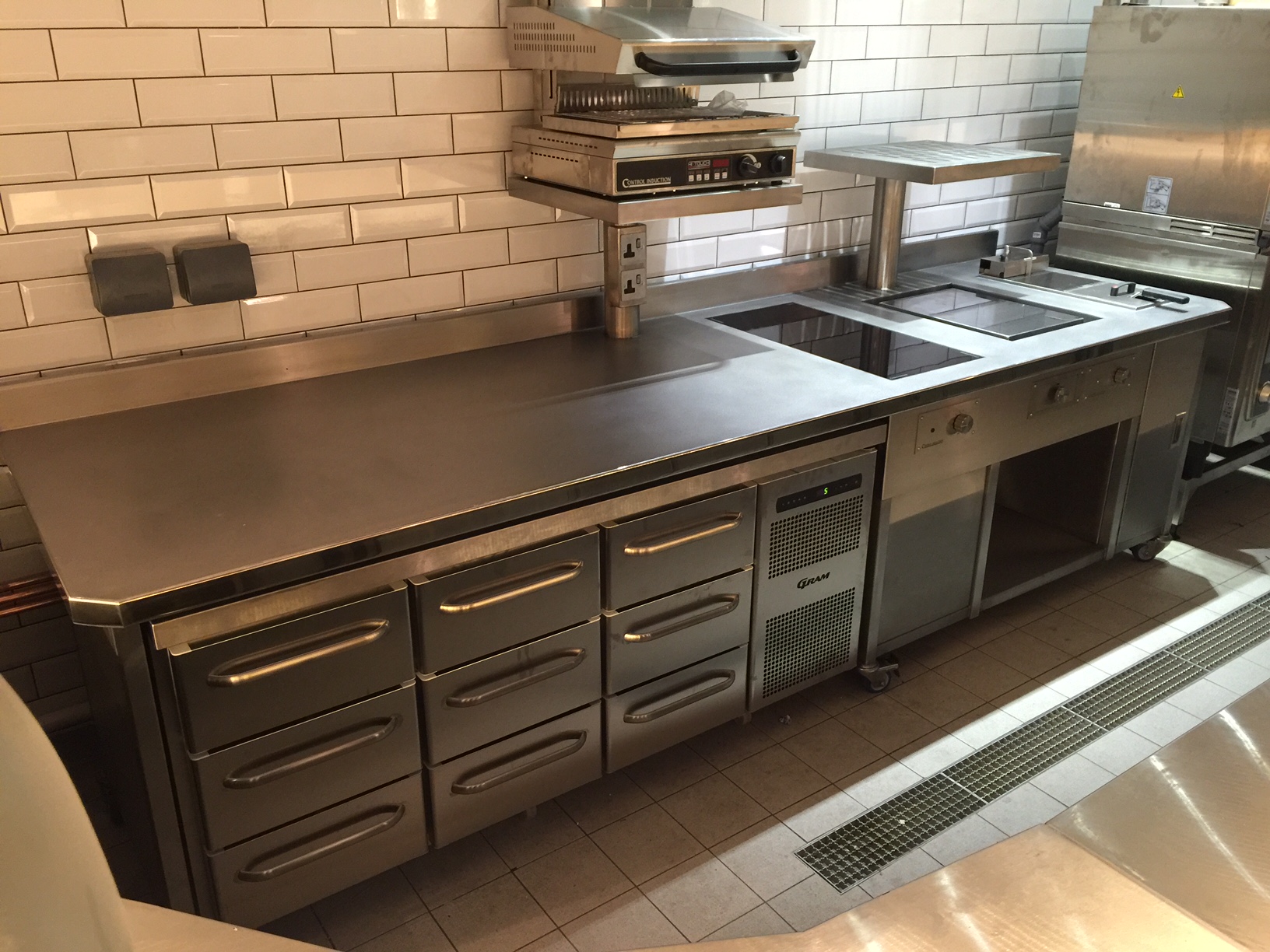 Charlotte's in Ealing. This stove has a fryer, plancha, Slider®, salamander and Gram fridge.