Page 1 of 2
We are regularly asked to supply induction stoves and planchas for installation into sites with limited access. We like this because it tends to frighten a lot of our competitors or make them prohibitively expensive. We use the same staff to install stoves as we use to build and service them. This ensures quality is maintained and that the stove is still built with a long term view in that it needs to be easily serviceable and up to our usual high standards.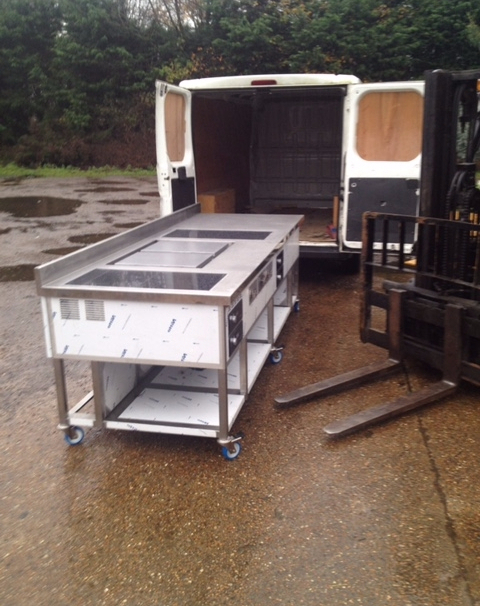 Brett Sutton's cooking suite for The White Post Inn, ready for loading.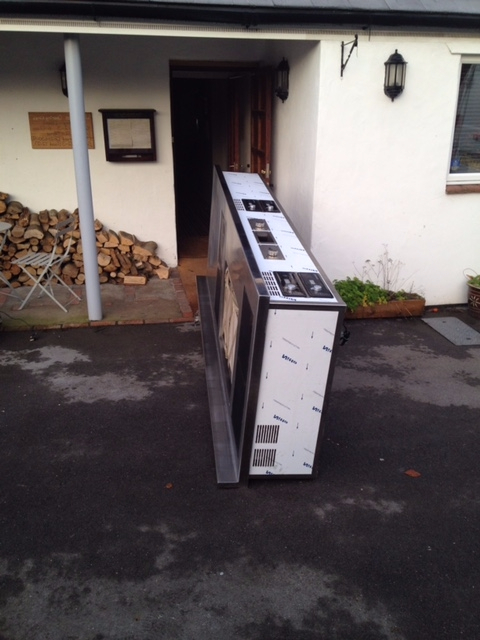 After arrival at The White Post, we broke the cooking suite into two parts to allow access to the kitchen.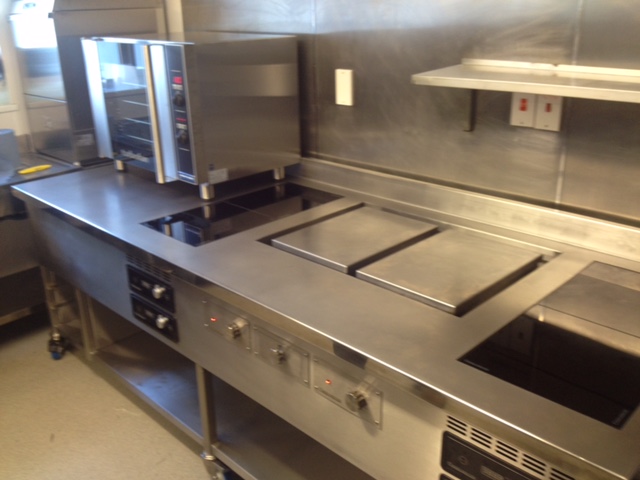 After reassembly, here is the cooking suite with induction and planchas in position.