This induction stove was installed in Lumière restaurant in Cheltenham in January 2012. Because access to the kitchen was through a narrow doorway this stove was delivered in two pieces and assembled on site.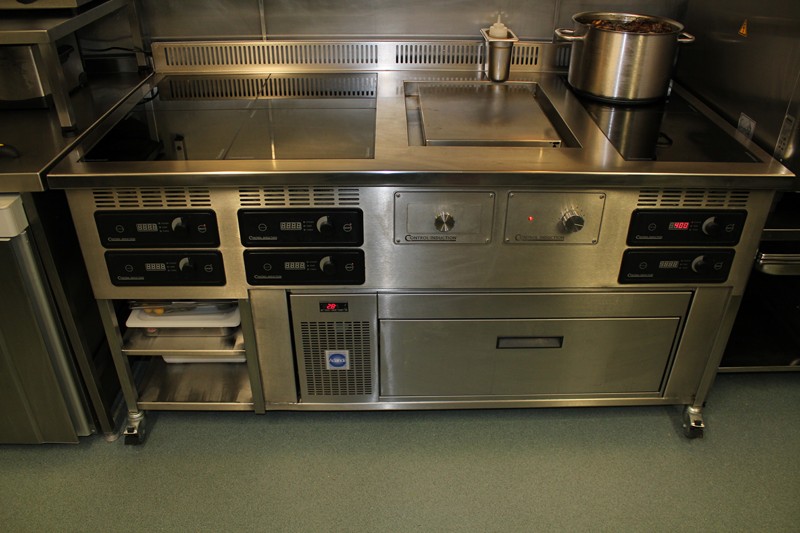 This cooking suite comprises of a four ring induction hob and a two ring induction hob along with a French plancha.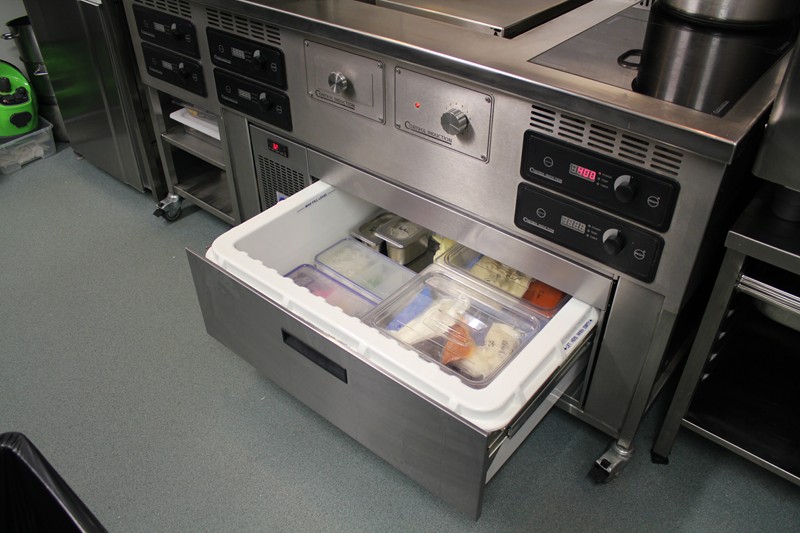 Underneath the cooktop there is an Adande fridge.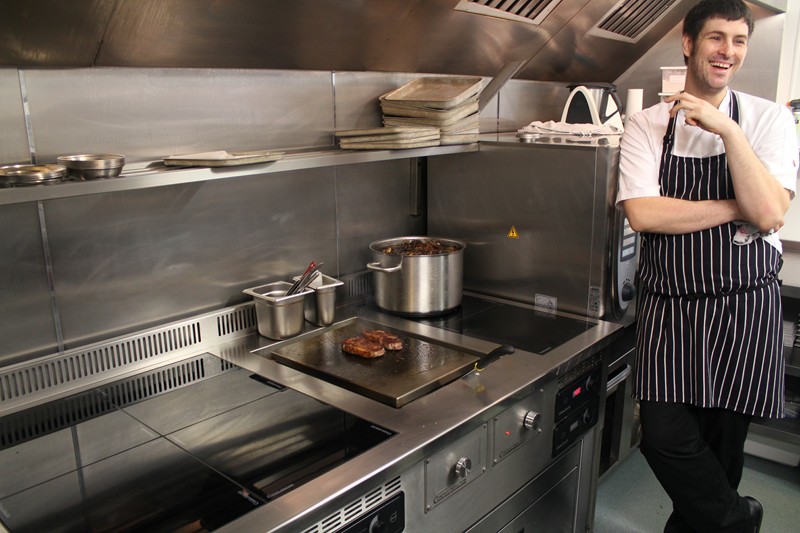 The finished cooking suite in use - here is how we like to leave all our customers.