This stove was commissioned from QCM Equipment by Josh Eggleton of the Michelin starred Pony and Trap in Chew Magna, near Bristol.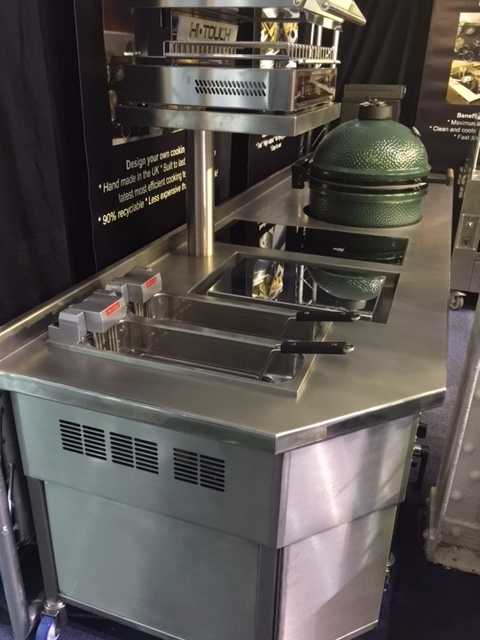 Above and below is the first incarnation of Josh's cooking suite, this version had a Green Egg ceramic charcoal oven.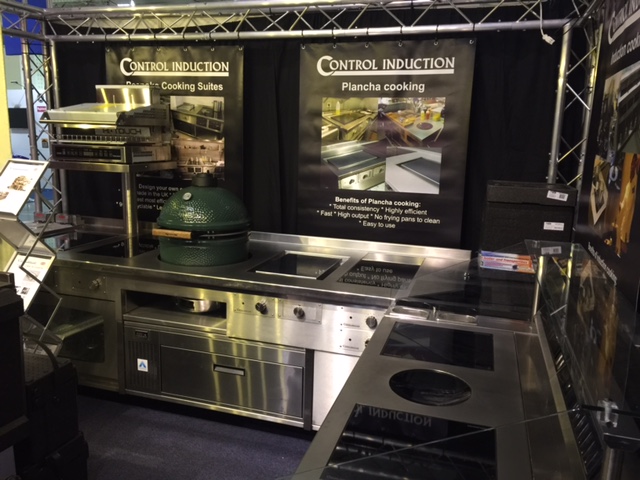 Seen here at The Restaurant Show in October 2015 you can see the built in Adande fridge and chrome plancha.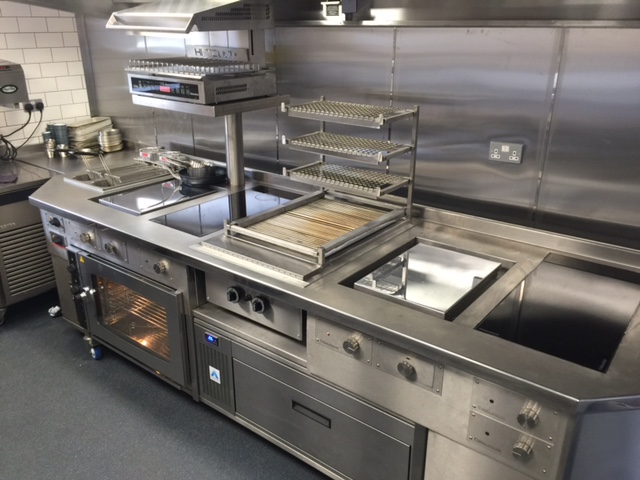 Here's the induction stove's final incarnation with dual fuel charcoal and gas grill, Sliders®, Multi Zone induction, planchas, fryers, oven and Adande fridge.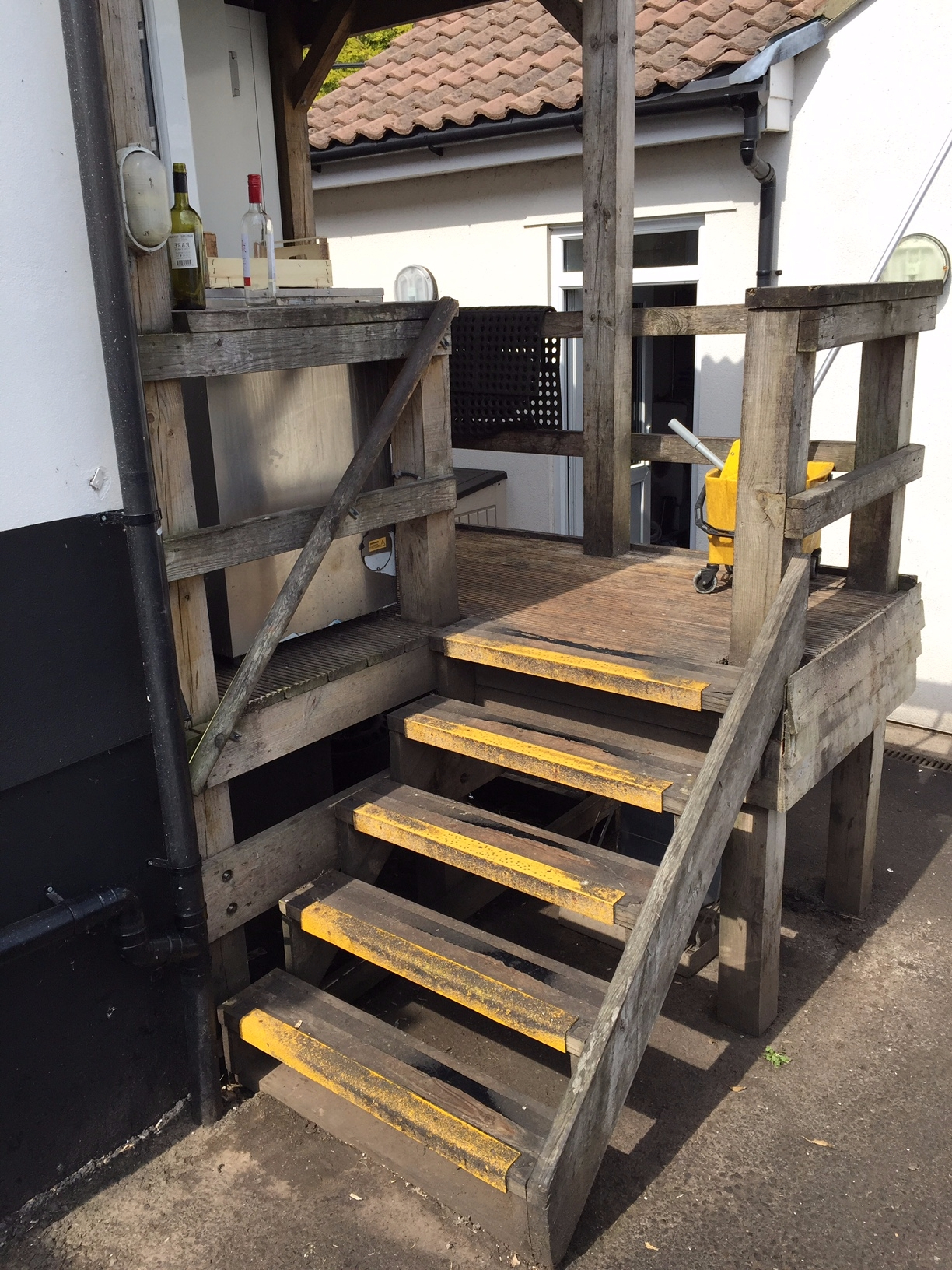 This is the entrance/staircase Josh's stove had to be manhandled through/up.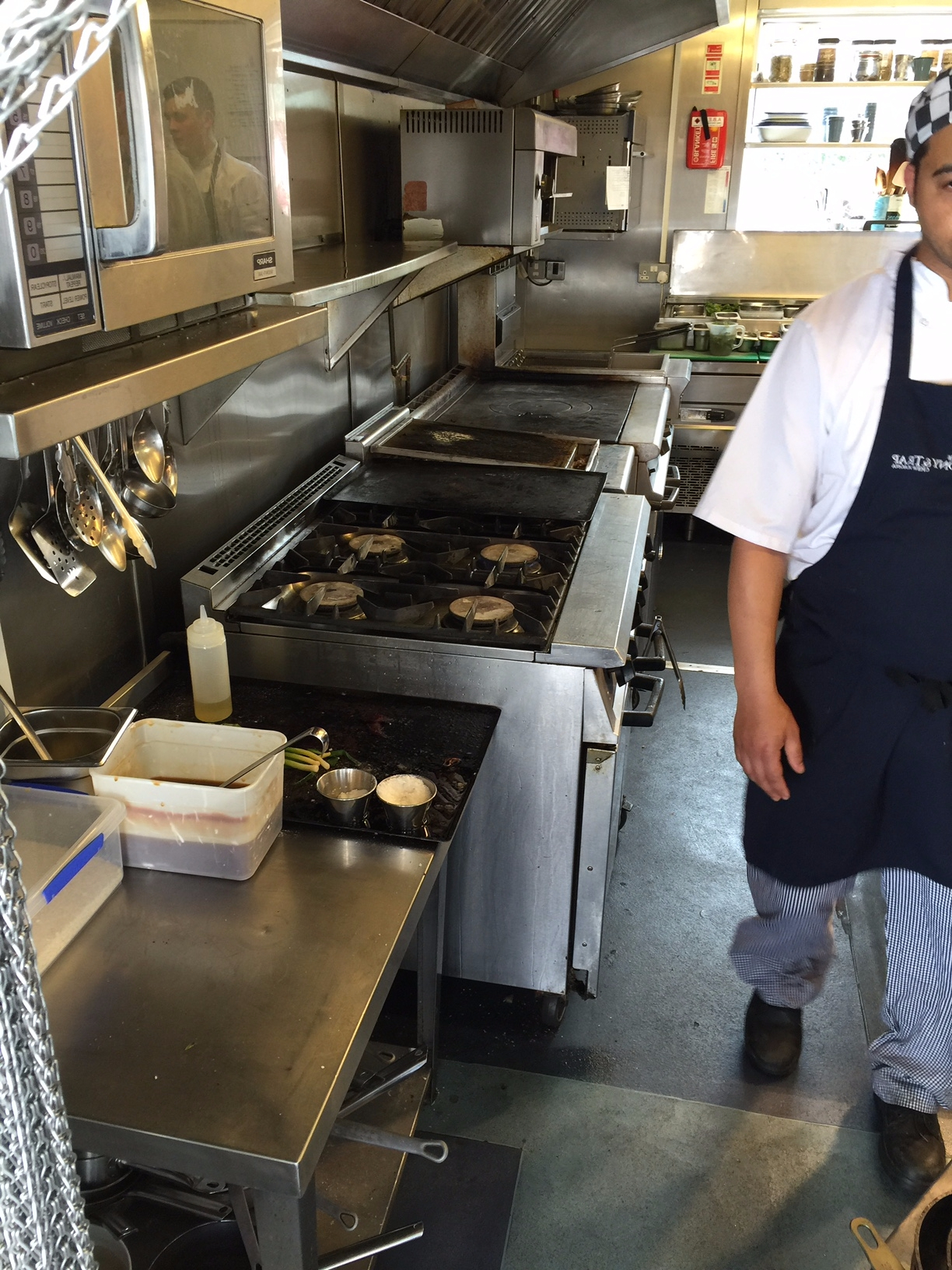 Josh's kitchen prior to the new cooking suite being installed.