Super Yacht Galley - Monaco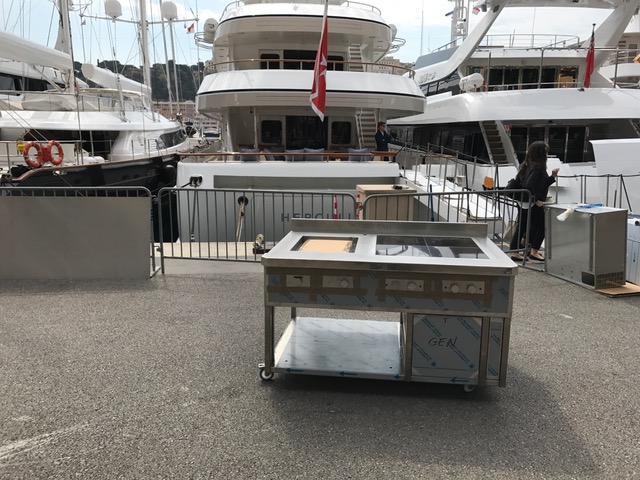 Our induction cooksuite parked on the Formula 1 Grand Prix track in Monaco, ready to be split in two for installation on the Superyacht.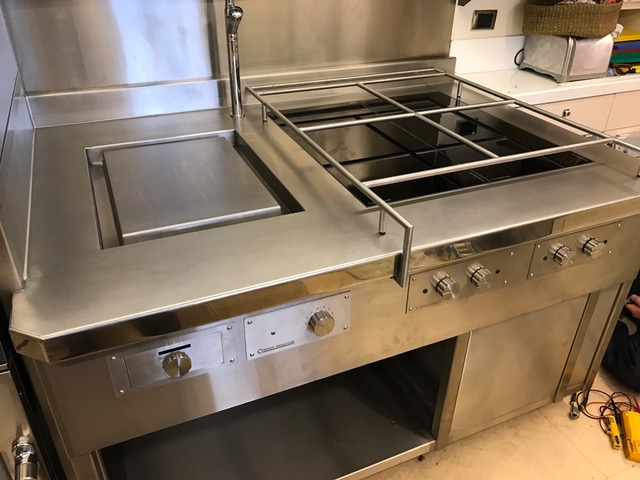 The completed induction suite with the fiddle rail to hold pans on the cooktop in rough seas.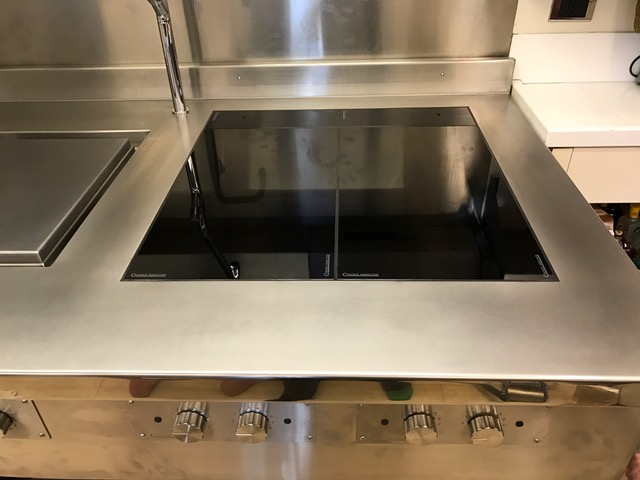 The cooktop without the fiddle rail fitted. Whilst essential at sea, the fiddle rail is a nuisance when cooking.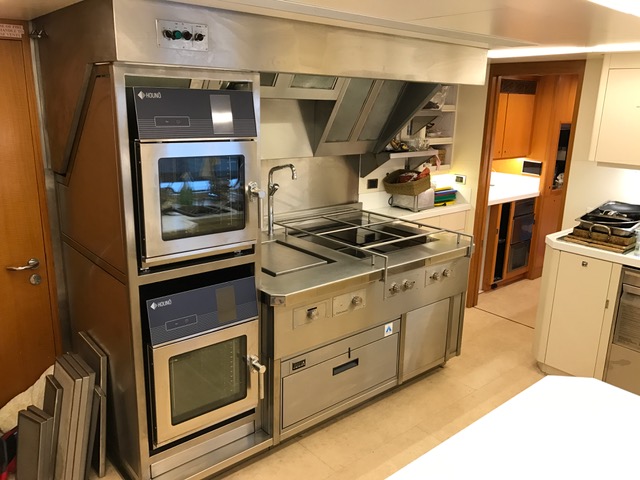 The completed cooking suite with combi-ovens, Adande fridge, induction hobs and plancha.