Island cooking suites are the ultimate for good communication in the kitchen. With the chefs facing each other and with one eye on the pass, there is less verbal communication while the whole brigade knows what's happening at the pass.
In March 2017 our Birmingham distributor Bournville Catering Equipment put us forward to supply the equipment for the new cookery school at the Michelin starred Simpsons Restaurant. As probably the 'best' restaurant in Birmingham, Simpsons needed an induction suite including an island unit that cooked superbly whilst looking good and offering value for money.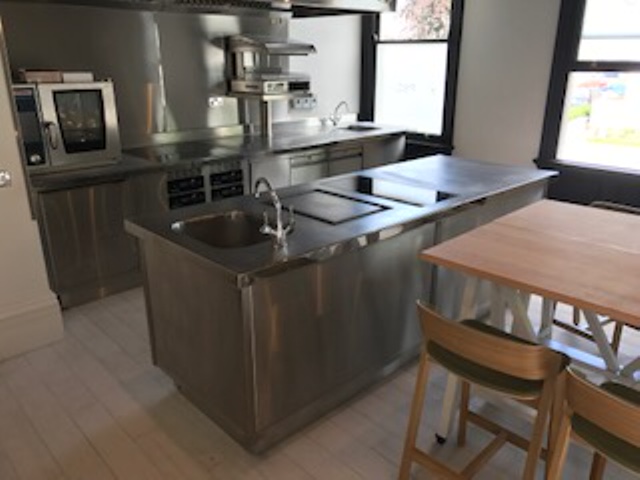 We can fit various types of induction hobs into the induction stove.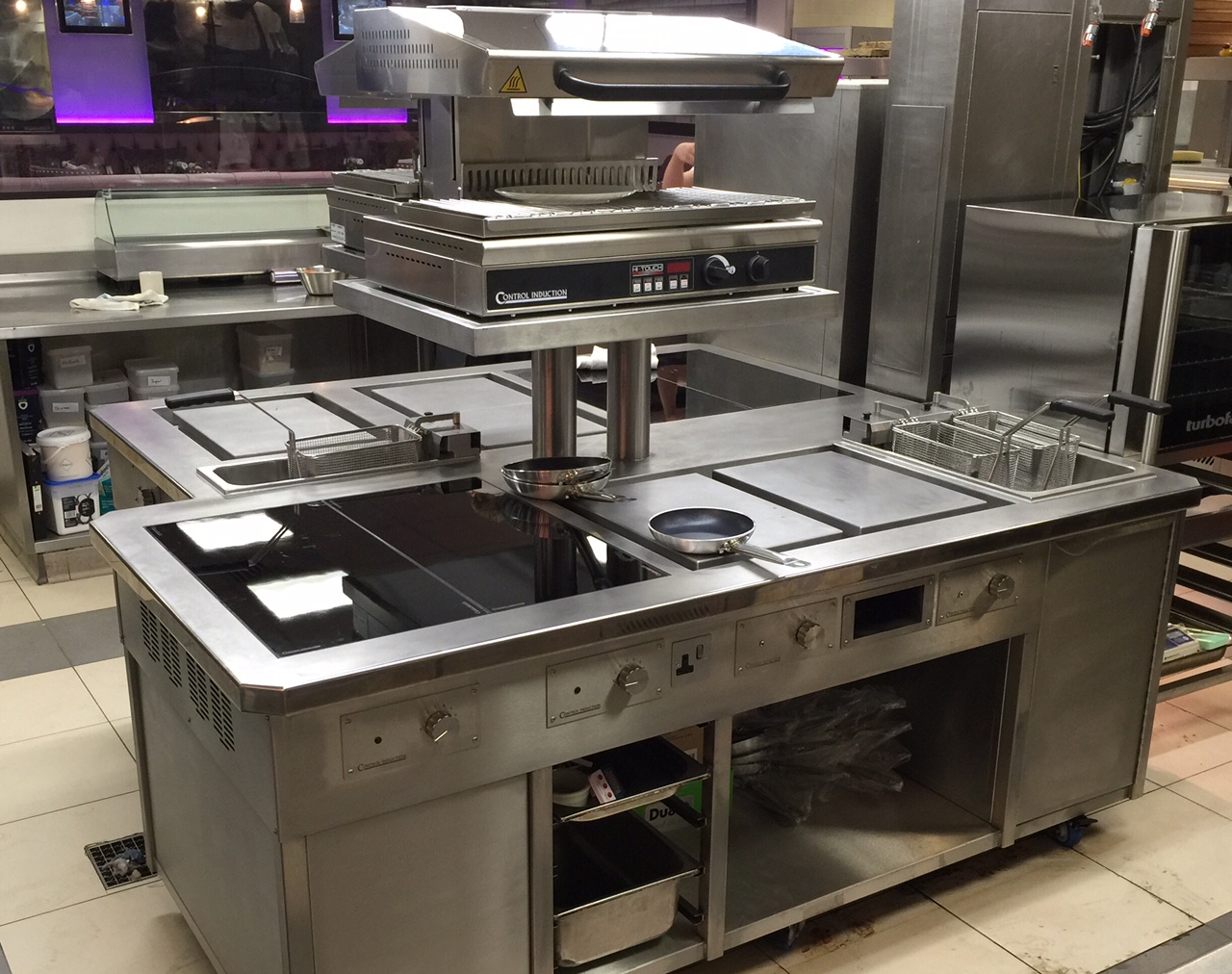 This Island induction cooking suite is in South Lodge Hotel, Sussex, adjacent to the Michelin starred Pass restaurant.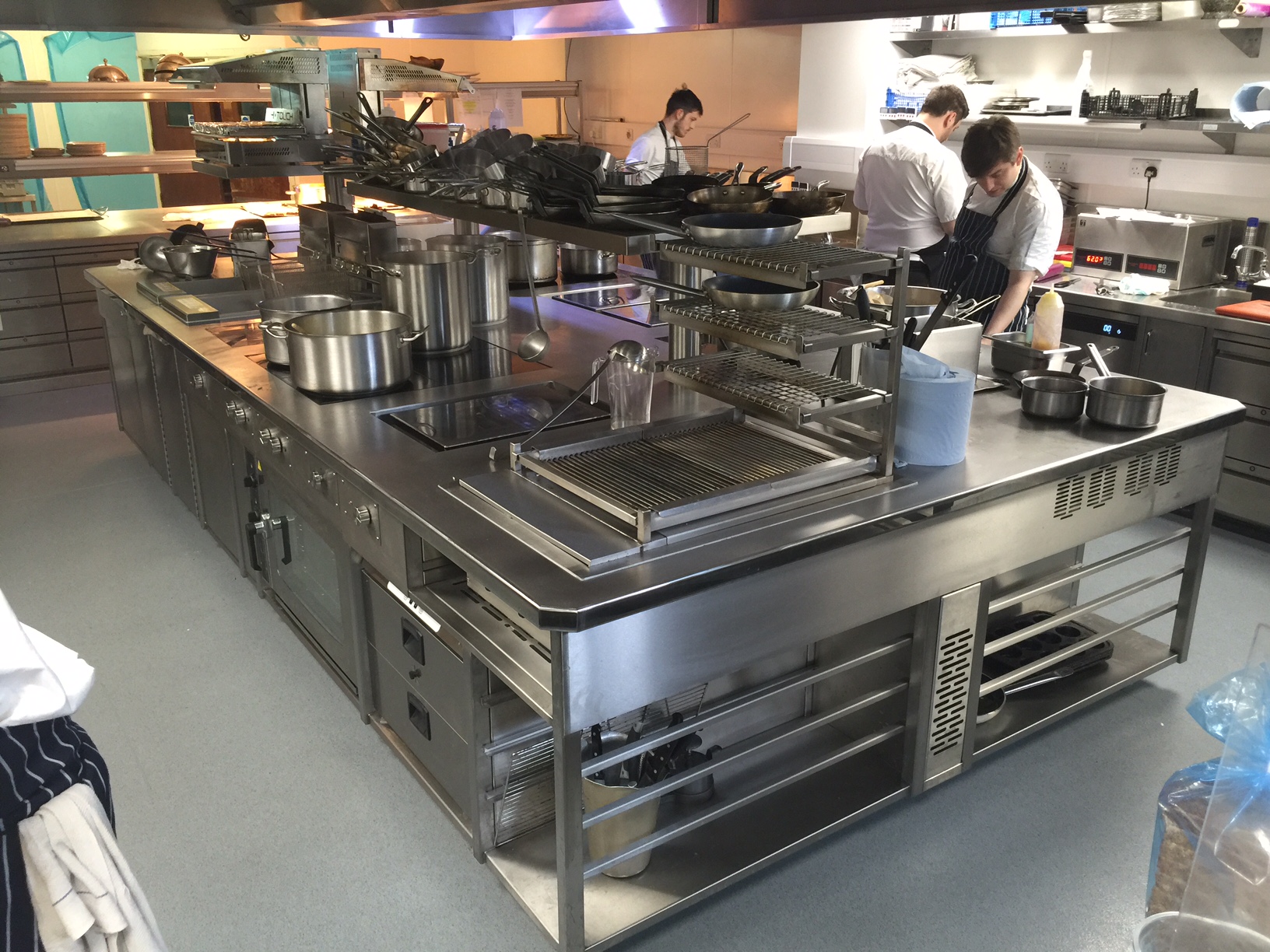 This beast of an Island induction cook suite (click here for case study) is at the Michelin starred Montagu Arms, Beaulieu, Hampshire.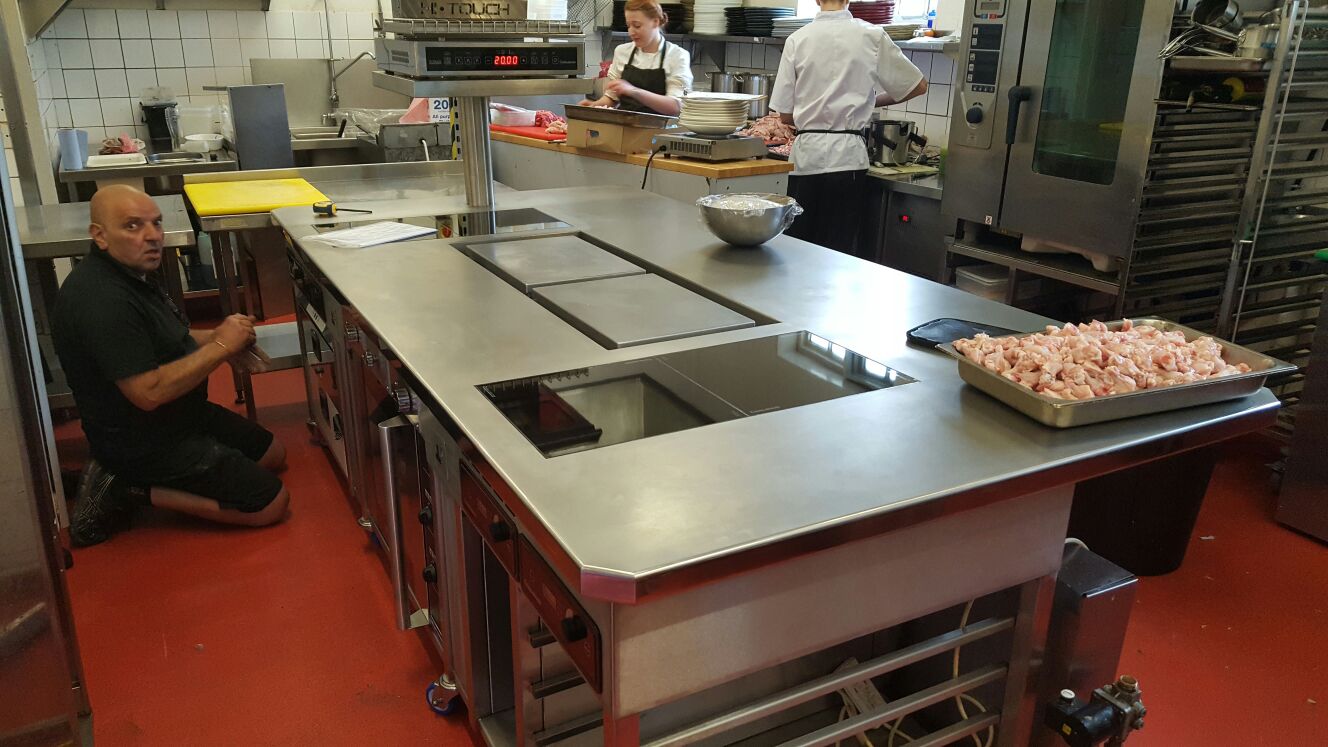 This Island cooking suite at The Hammer and Pincers near Loughborough is unusual in that it replaced an island that previously had a cookline and tabling back to back. Behind the cookline was a service spine taking up an 8" space between the cookline and the tabling. This area was ugly and really difficult to clean. The service spine can just be seen behind the main body of the stove, now protected from spillage by the wortop above it. The new configuration greatly improved communication and ease of cleaning in the kitchen, whilst adding to usable space.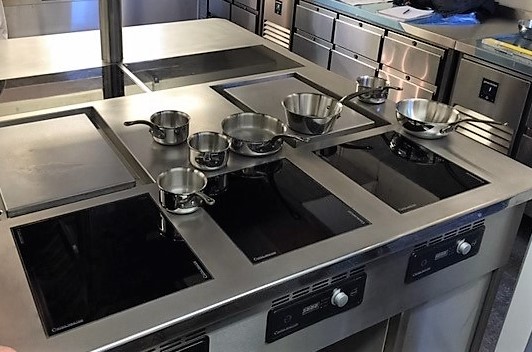 This Island Cooking suite is at Barnsley House and comprises of 3 x induction hobs, 2 x single french planchas and 2 Sliders®, in addtition to 2 x Blueseal ovens, a salamander and an Adande fridge.