Credit for this special induction cooking suite has to start with Robert Dowell of Mussel and Steak bar in Edinburgh. It was Robert's idea to call us to look at increasing production and removing heat from the kitchen by switching to induction. It was immediately obvious to us that the switch to induction would make the kitchen cooler and cleaner and we also expected the mussels to cook quicker on induction. The new induction suite has been a game changer, with twelve induction rings heating twice as quick as the gas rings and the handle being cool enough to touch, two more front of house staff have been employed to cope with the higher kitchen output. The space released by having the 12 induction rings in only slightly more space than one of the six ring gas stoves, has allowed for the installation of a combi steamer, further increasing the output and flexibility of the kitchen.
Induction cooking mussels video - click here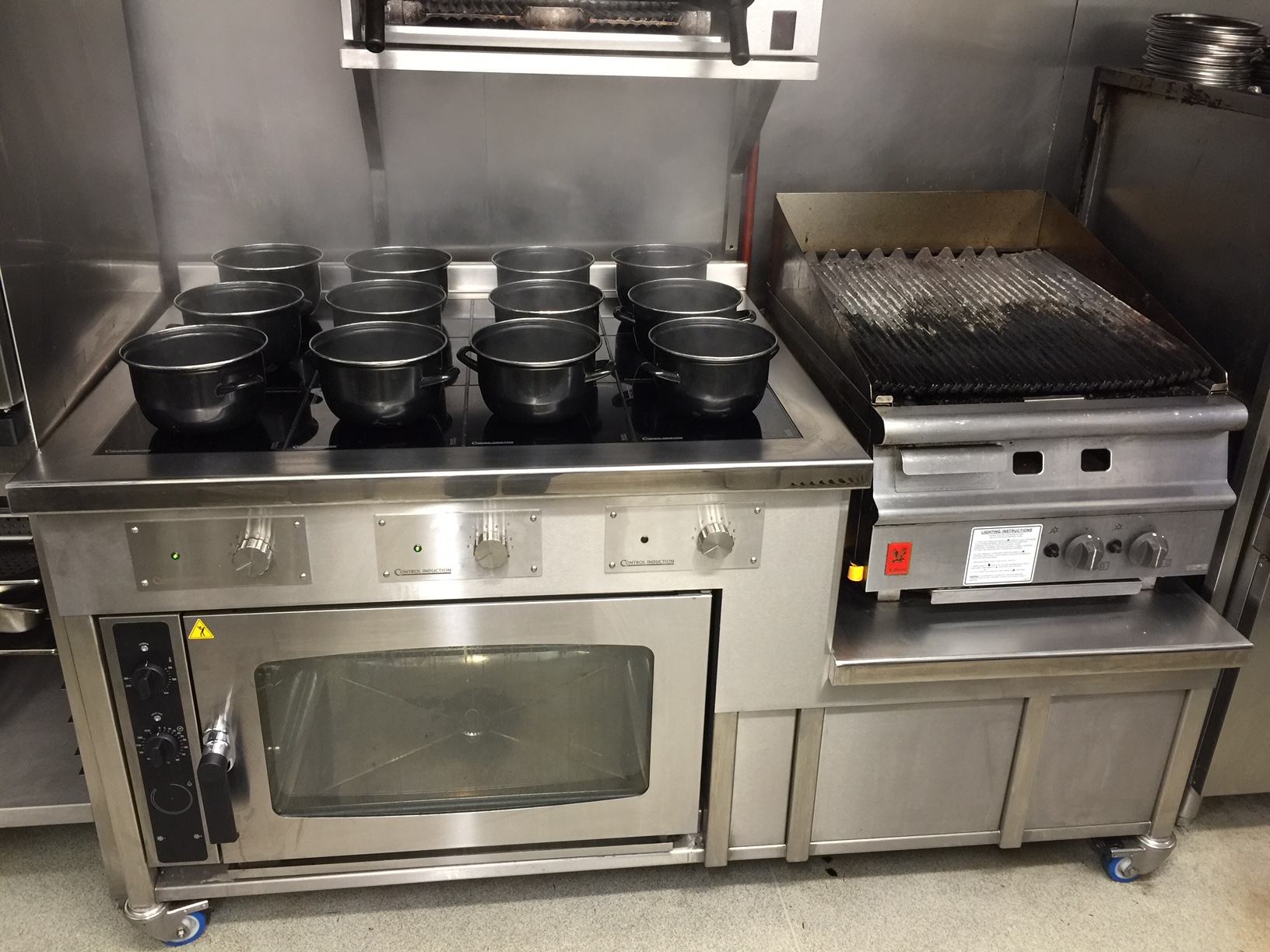 The finished induction cooking suite which halved cooking times.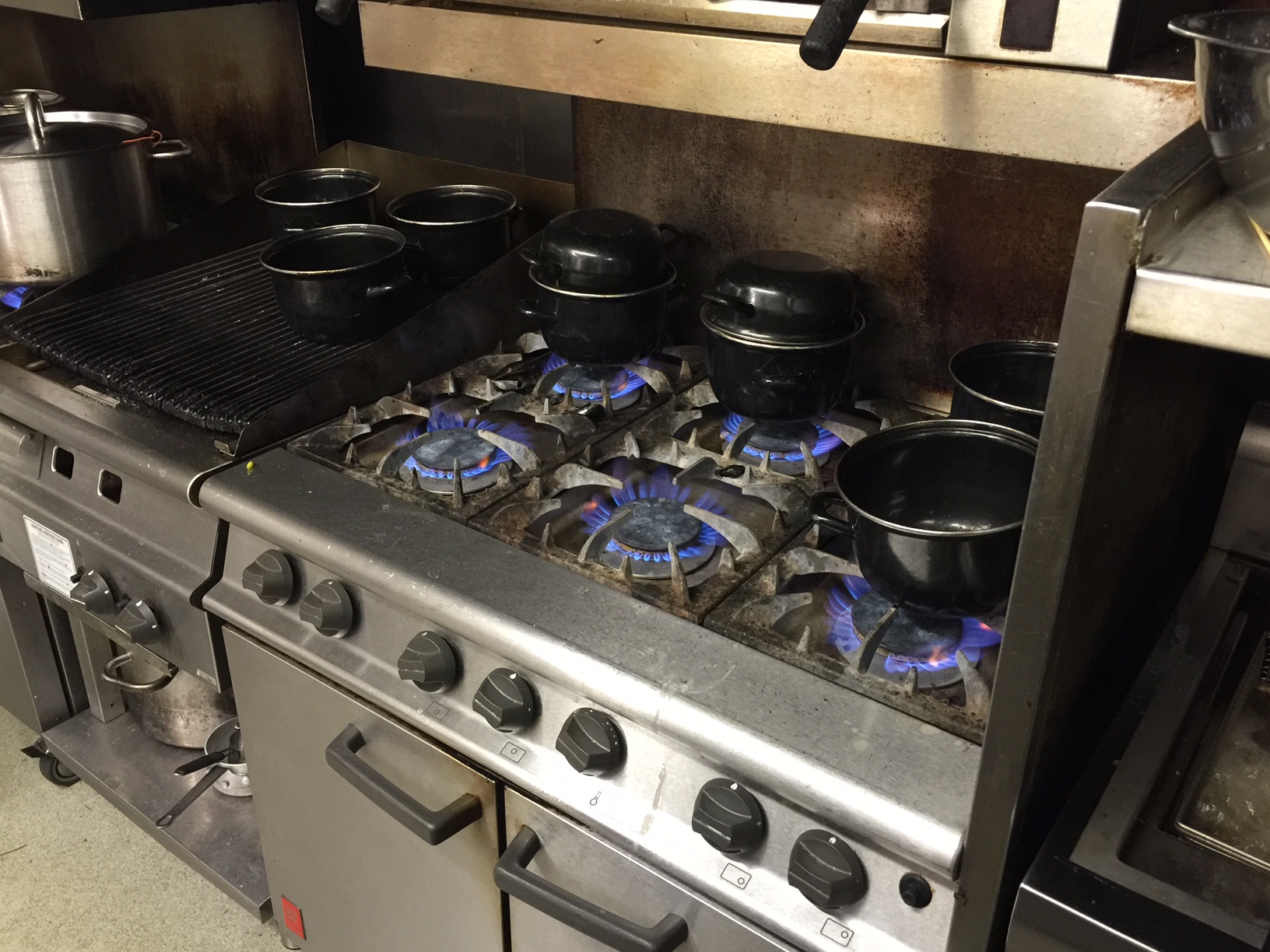 Six gas rings prior to the induction suite being installed, the flames under the handles made the mussel pots impossible to pick up.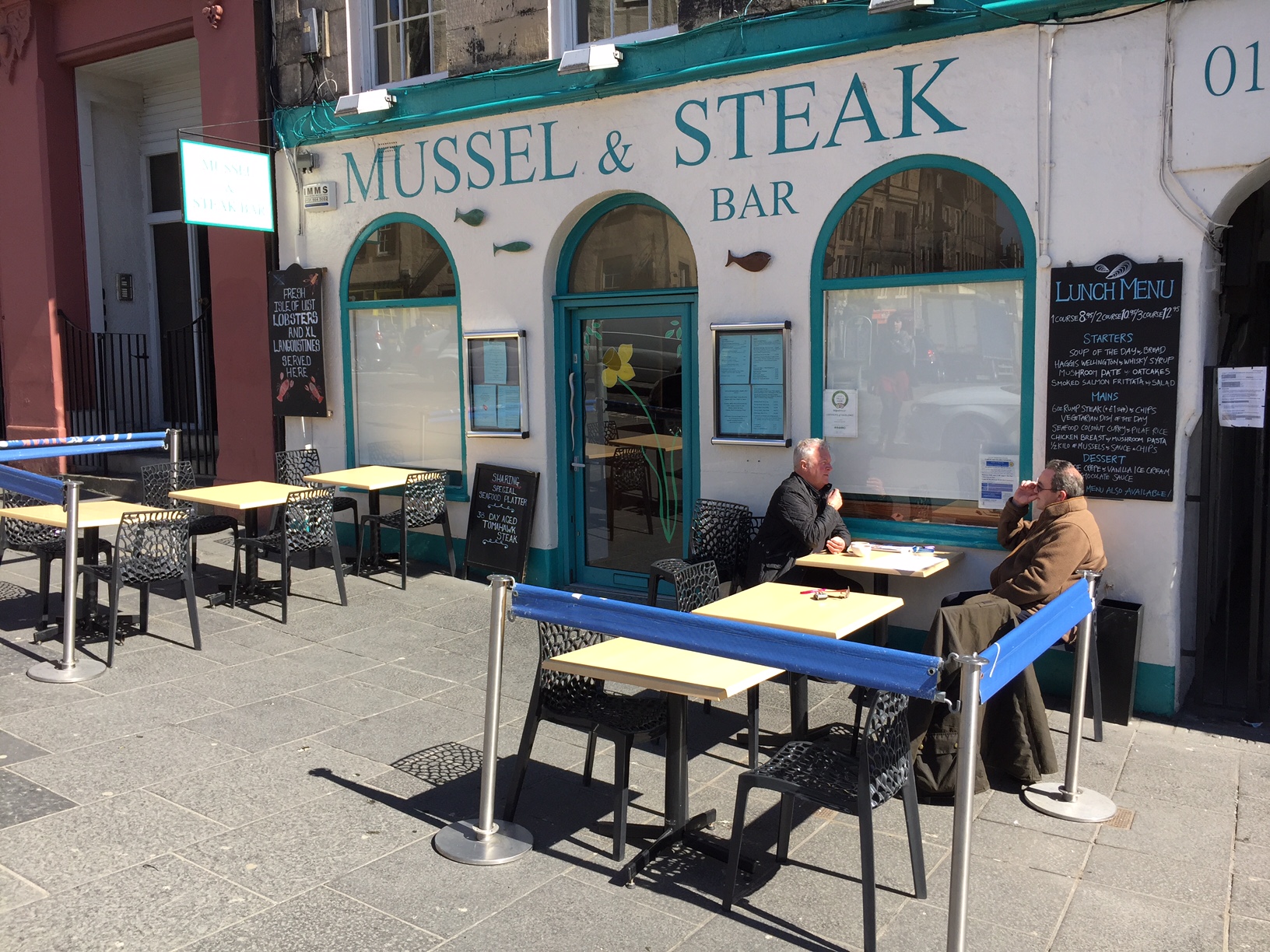 The famous 'Mussel & Steak' Bar in Edinburgh's Grassmarket.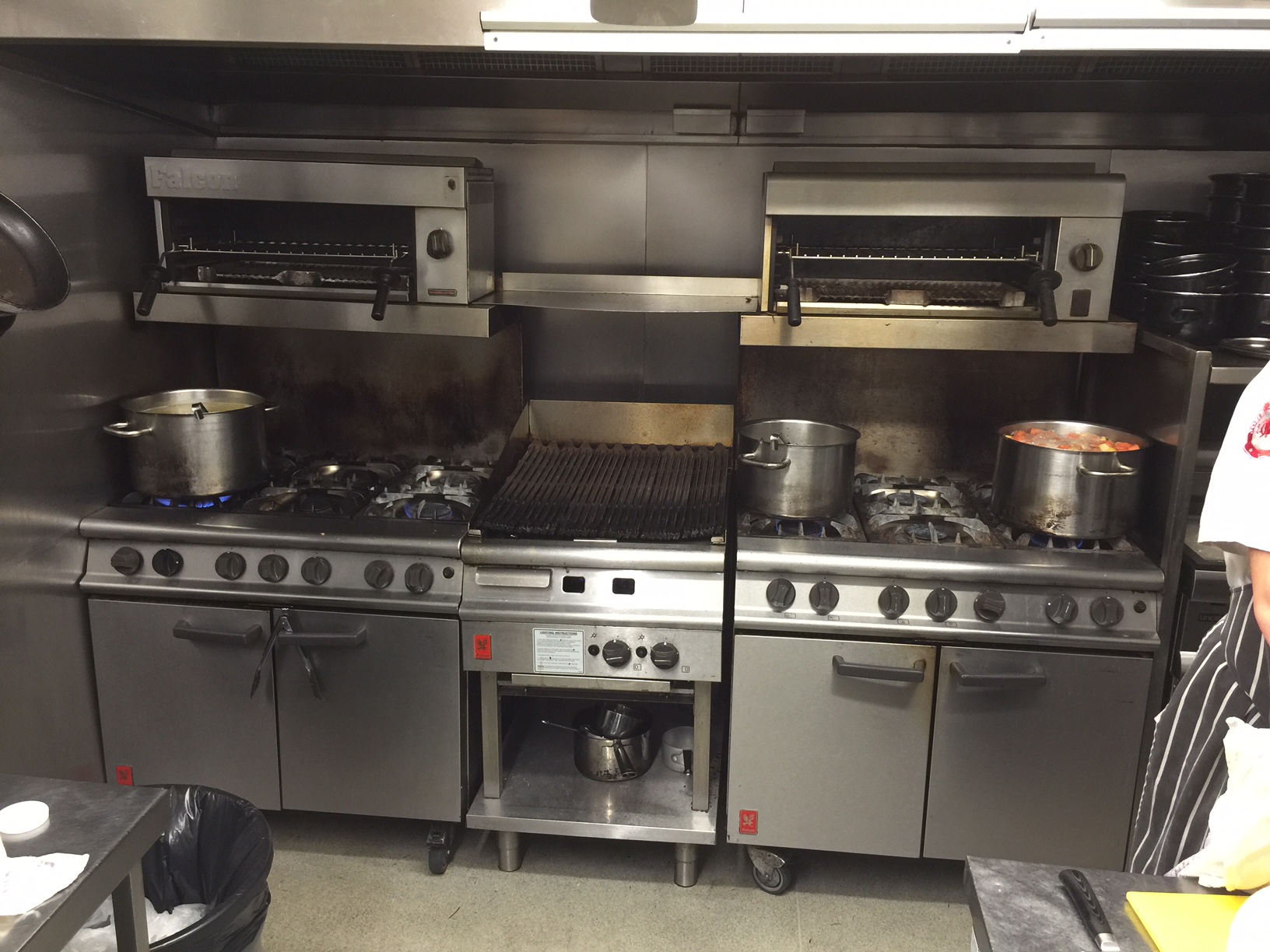 Twelve gas rings and a gas char grill before the induction cooking suite was installed.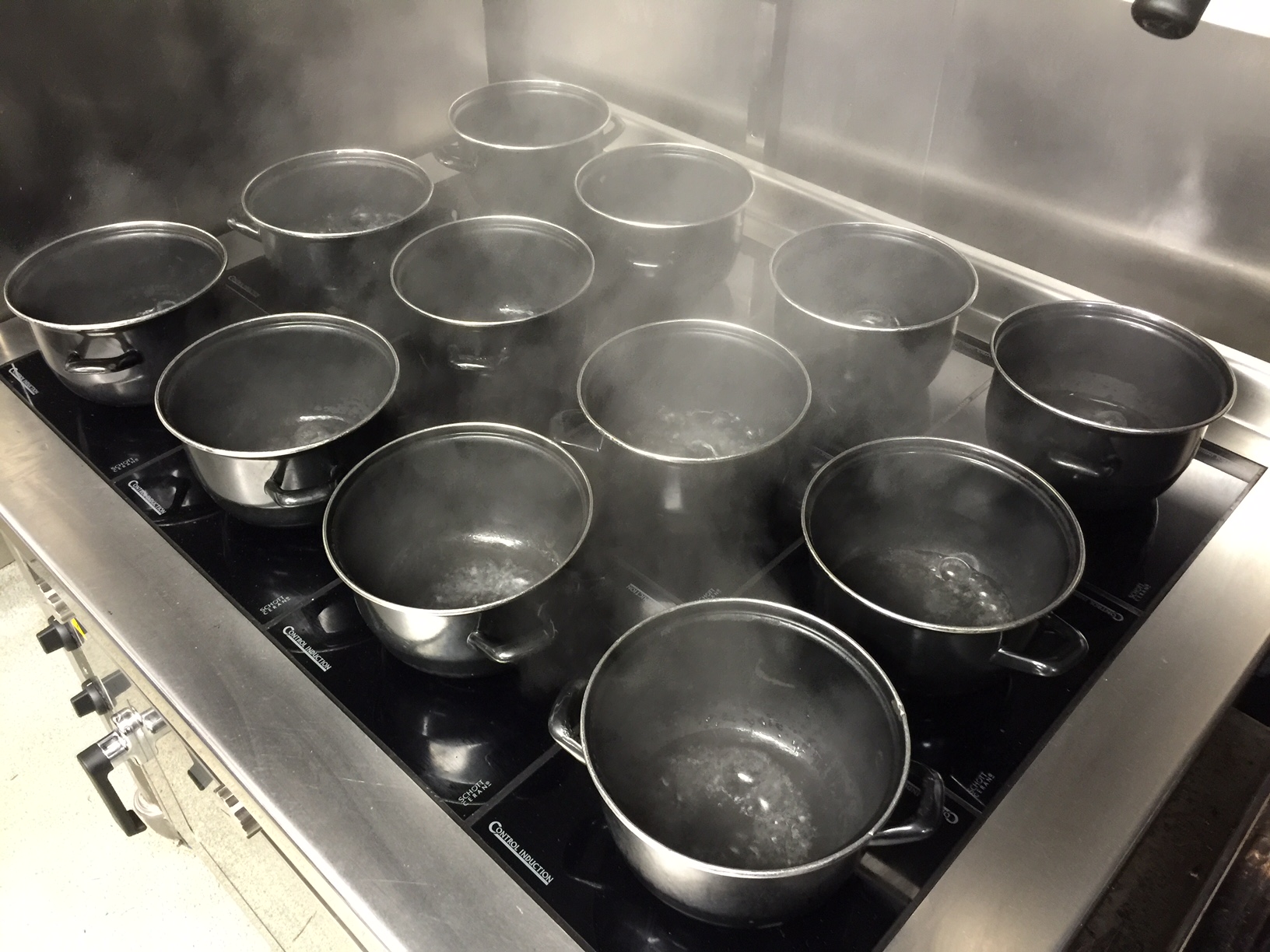 12 mussel pots, cold to boiling in 30 seconds on induction.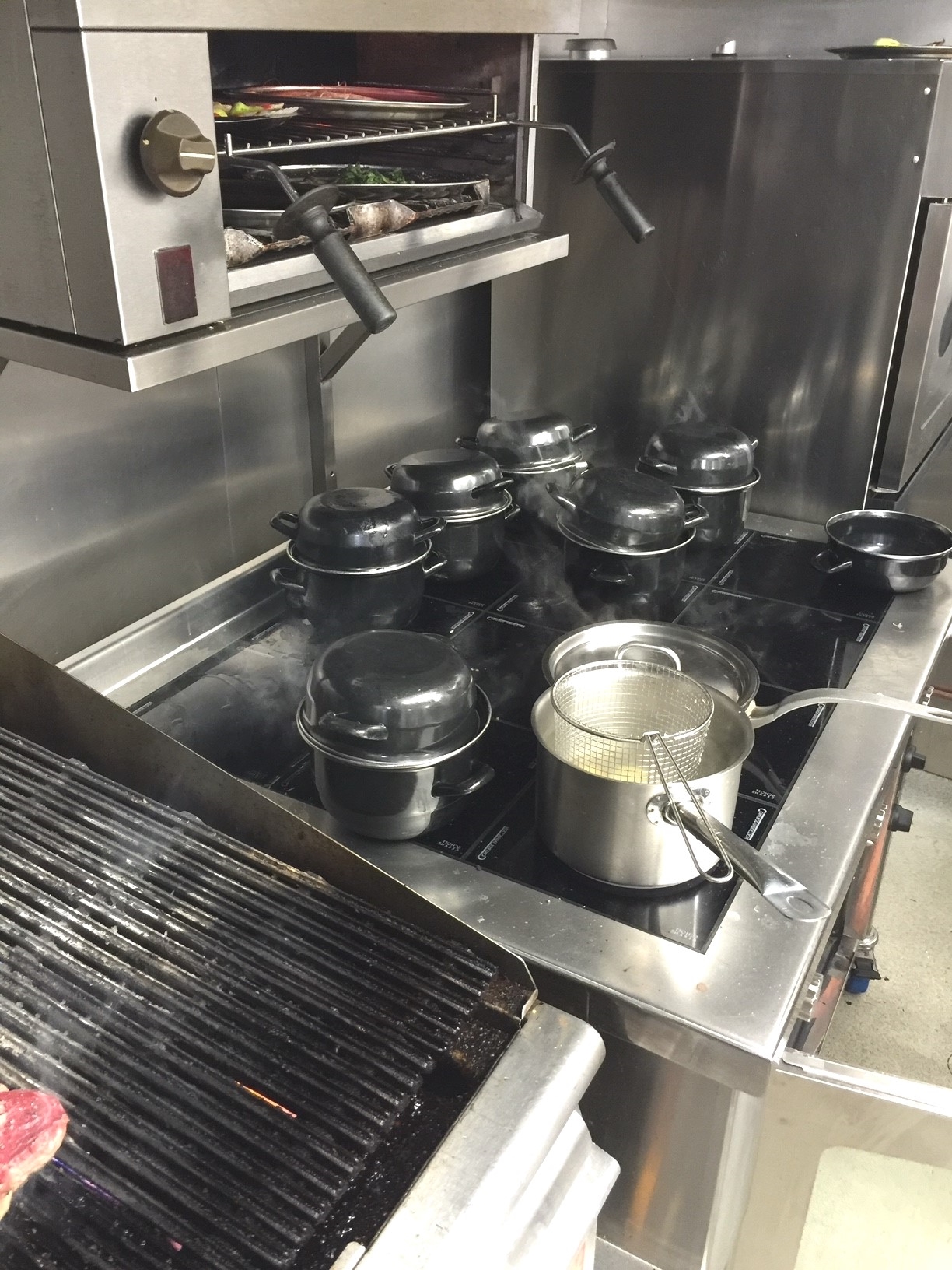 Chauffant on induction for cooking veg and pasta.