Following the success of 'Sticky Walnut' restaurant and the crowdfunded 'Burnt Truffle' and 'Hispi Bistro', Gary Usher and his 'Elite Bistros' team decided to open another restaurant and 'Wreckfish' in Liverpool was conceived. Pop ups and events were held at Wreckfish followed by a successful Kickstarter campaign raising £200,000.
I know Gary will want me to say:
NOBODY HAS GIVEN THEM MONEY AS AN INVESTMENT OR AS CHARITY!
The crowdfunding of Wreckfish was simply getting people to pay upfront for meals they will get in the future. The food still needs to be bought, cooked and served and all the overheads paid.
We at Control Induction were called in following Mark Poynton's continuous recommendations to Gary that he should go for induction. Gary tweeted for recommendations of induction suppliers and our lovely customers hit twitter feed with recommendations of use Controlinduction@GeoffSnelgrove
Just before the first meeting at Wreckfish in September, Gary suggested calling off the meeting because it was clear that there wasn't sufficient electrical power to run an induction stove. Being passionate and optimistic and getting some 'where there's a will there's a ****ing way' feedback from Gary we went ahead with the meeting in Liverpool. Following our meeting, Gary was hell bent on getting all the advantages of a clean, cool and efficient induction stove in his restaurant kitchen. Our Angela Wildman prepared an initial design and induction stove costings while Gary's right hand lady, Claire, was left with the 'simple' task of getting the power in and finding the money to increase the kitchen budget and pay for the electrical upgrade. It was quiet for a few weeks while Claire did her magic and then it was all systems go. The power was coming in early in October whilst we needed a nice cooking suite for 'The Restaurant Show' from 2nd to the 4th of October. We went to Hispi then met at Wreckfish, then went to Sticky Walnut to check out how the guys cooked, we saw featherblades (Elite Bistro's signature dish) cooking and we ate featherblades. From this we evolved the featherblade cooker, eight specific zones, plus planchas and Sliders® for all the other cooking. We met and a deal was done to produce the stove quickly, have it ready for 'The Restaurant Show', then take it straight to Wreckfish after the show.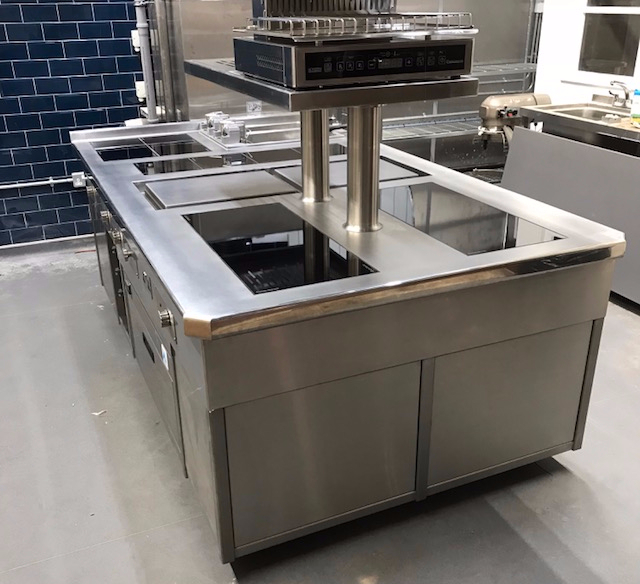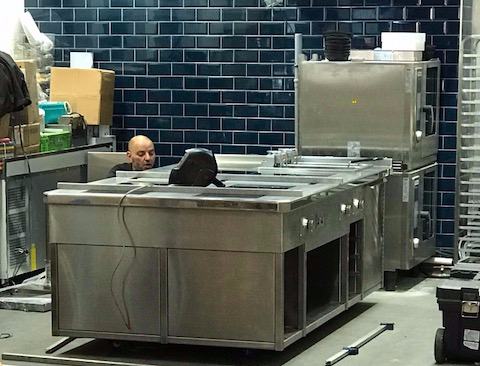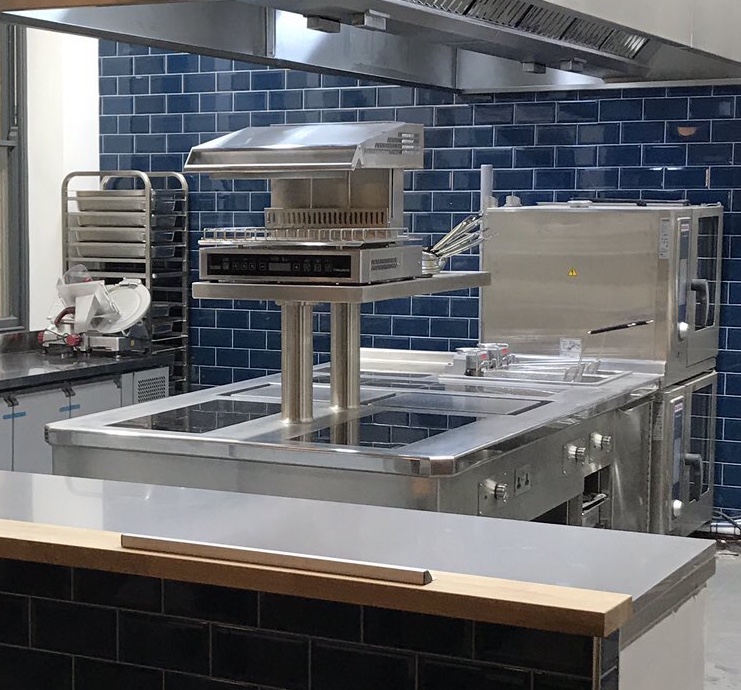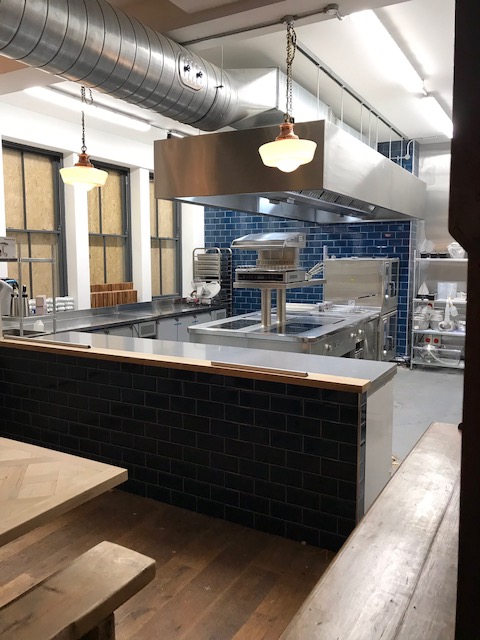 Wreckfish hosted an evening with celebrity chef and owner of The Hand and Flowers, Tom Kerridge and his team.