The Black Swan - Oldstead - York
The Black Swan at Oldstead is one of our longest standing customers having bought a six ring induction stove and the 2nd plancha we ever made back in 2009. This plancha has never had a service call and is still in daily use in the restaurant along with the six ring which is being moved to a new prep' kitchen. Tommy Banks senior initially contacted us with a view to reducing energy costs and reducing the heat in the kitchen. Tommy's head chef Adam Jackson who was a big fan of gas, was initially keener to stick with the gas rather than rely on induction cooking which he had little experience of. Once the induction suite was installed Adam was soon singing its praises.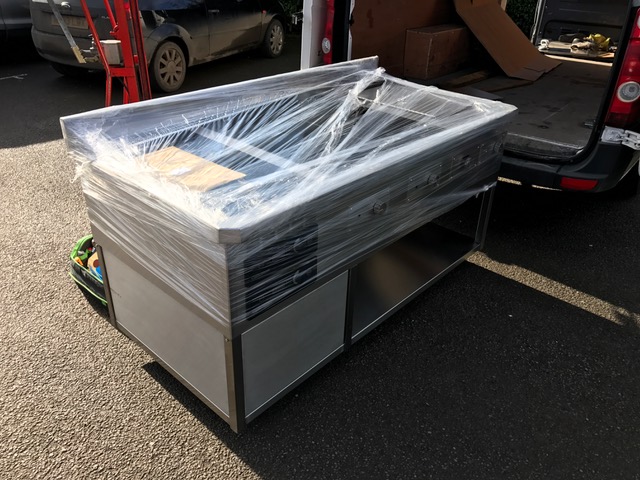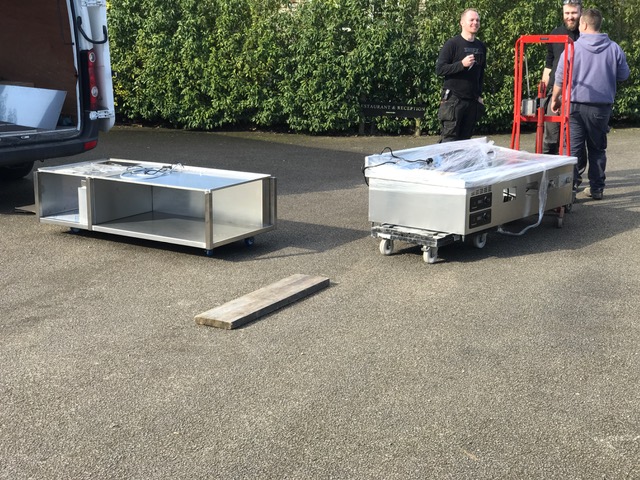 The new induction cooking suite which was installed in March 2017 comprises of 2 x 3kW induction zones, two Slider® 10kW induction solid tops and a single plancha. The suite had to be installed in two pieces to allow access through a narrow doorway.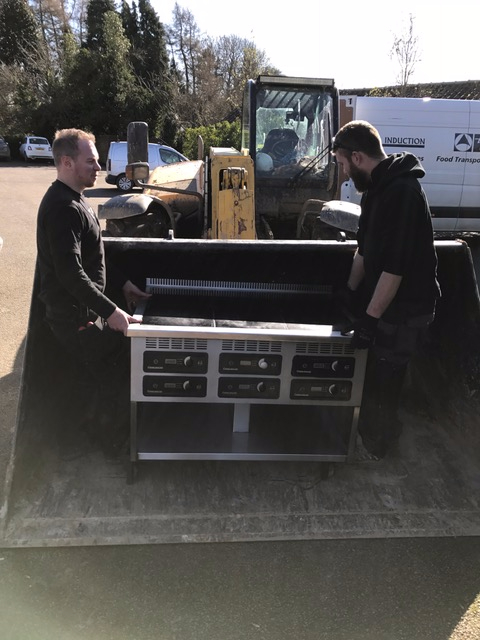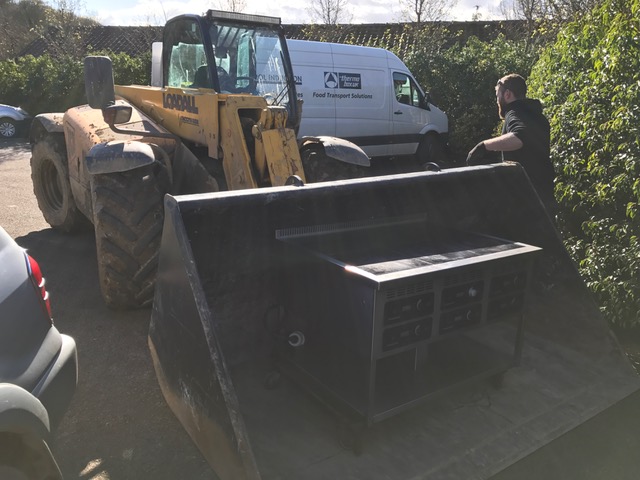 The old six ring induction cooker was unceremoniously taken by JCB to the new prep kitchen.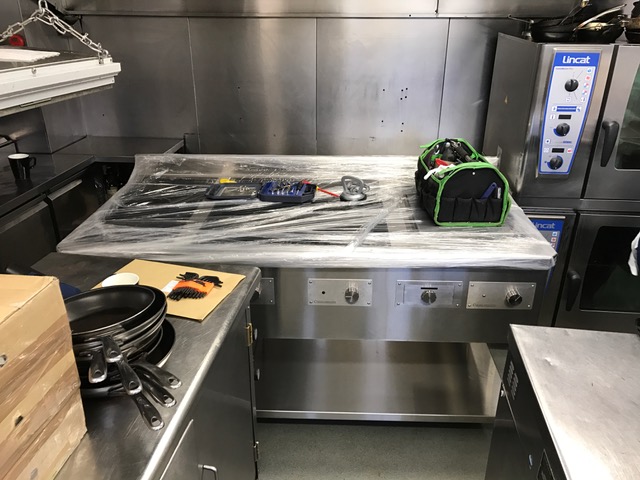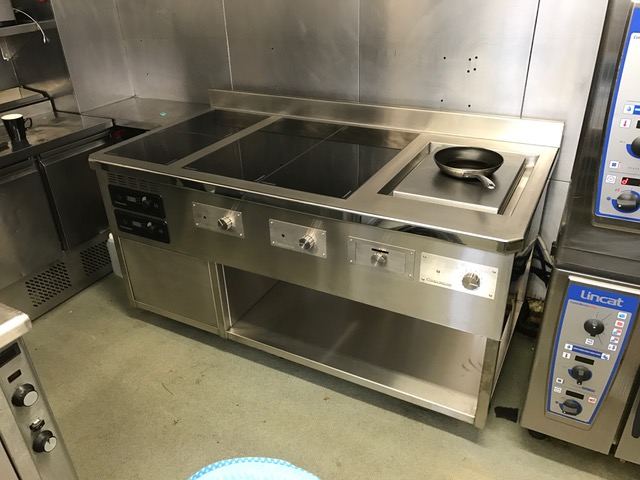 It took just a couple of hours from unloading to commisioning the new induction suite.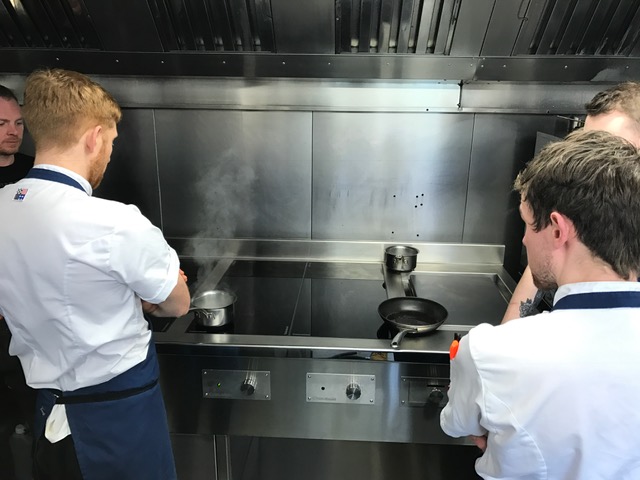 Happy chefs with their new induction cooking suite.