In January 2018 we installed a beautiful new induction stove in Nathan Outlaw's 2 Michelin Star restaurant in Port Isaac.
Back in 2013 when Nathan was taking on the premises we quoted for a cooking suite but the budget was tight and Nathan decided to install a lower cost gas cooksuite. Five years later and with 2 Michelin Stars under his belt and the 'Best restaurant in the country' accolade Nathan decided to invest in the kitchen he'd always wanted.
After a few design meetings during 2017 the final layout was confirmed and the stove was manufactured in our factory in Kent.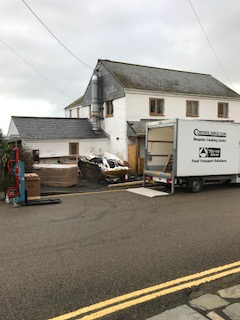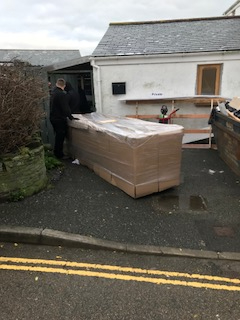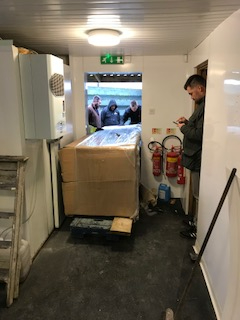 The installation was tricky, the stove having to be manoeuvred on it's side through a narrow entrance.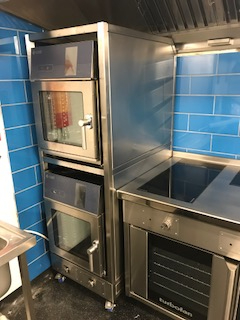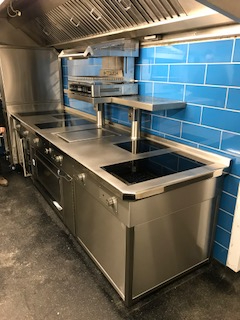 The salamander stand and overshelf were welded on site after the stove had been righted. The whole installation, including the fitting of a new bespoke stand for the combis took 9 hours.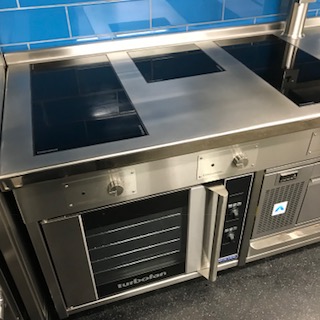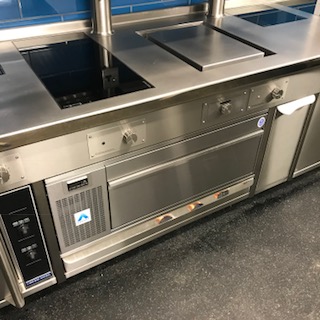 The end result is a cooking suite to take the restaurant forward during the coming years whilst also reducing energy costs, reducing heat in the kitchen and just as important, helping to keep the kitchen cleaner.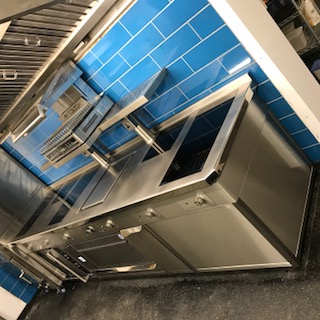 Nathan Outlaw - Cornwall