Article Index
Page 2 of 2
Below the Slider® archive from our old website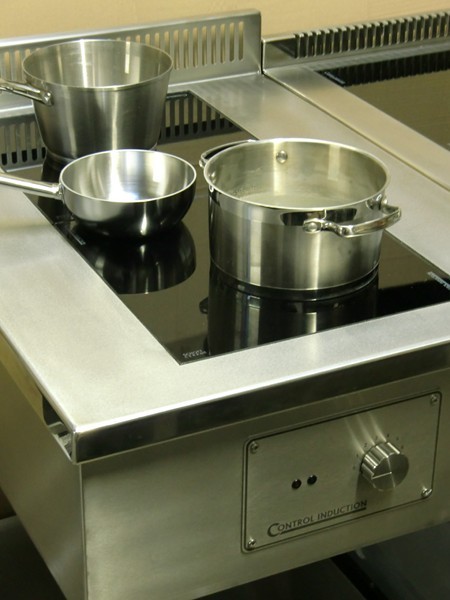 The Slider® is our award winning induction solid top.
The Slider® was designed with two things in mind:
Significant power is only used when a pan is on the Slider®.
The Slider information brochure - click here to download.
Sustainability of The Slider®
Gas and conventional electric heating, if used efficiently will normally consume double the energy of the Slider®. If used inefficiently, gas and conventional electric hobs will use 3-4 times this energy.
The Slider® is approximately 90% efficient in converting electrical power into usable heat in the pan. It is manufactured in the UK from European components and materials which means low equipment miles.
Being electrically powered, energy for the Slider® can be procured from carbon neutral suppliers and induction produces no poisonous exhaust gases or wasted background heat.
Control Induction will always accept returns of its used equipment for recycling. Over 90% of this product is completely recyclable. All Control Induction products can be upgraded as new technologies become available.
In use the Slider® works as a chef would expect a gas solid top to work, one end of the cooking area gives a high heat while the other end gives a lower heat.
The Slider® induction hob can heat pans anywhere on it's 360mm x 760mm vitro ceramic surface, but the clever part is that one end of the hob cooks with high heat input and the other end with low heat input, just like a gas or electric solid top.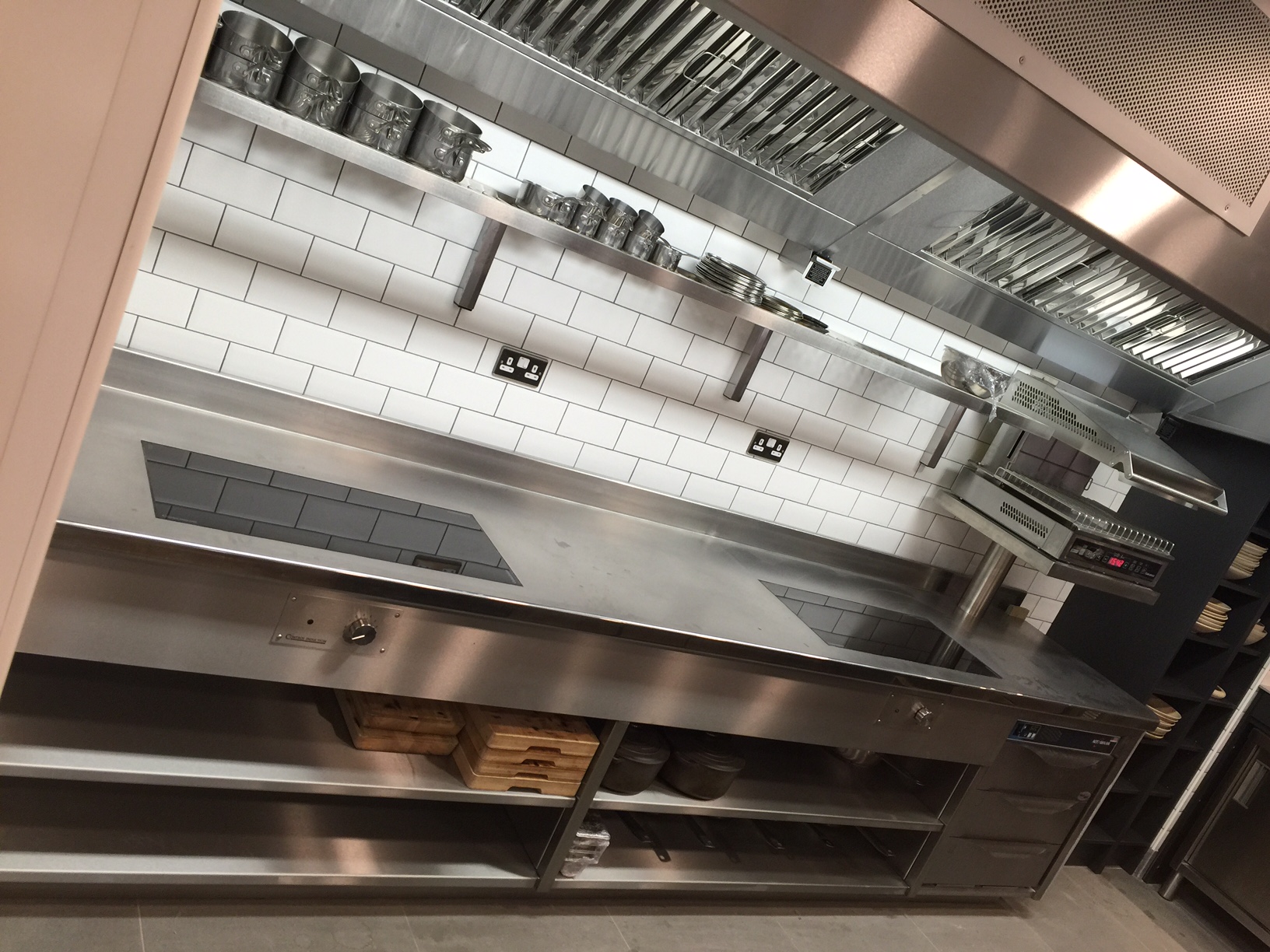 The Slider® at 1 Michelin star Casamia, Bristol
28-50 Maddox Street - Agnar Sverrisson - London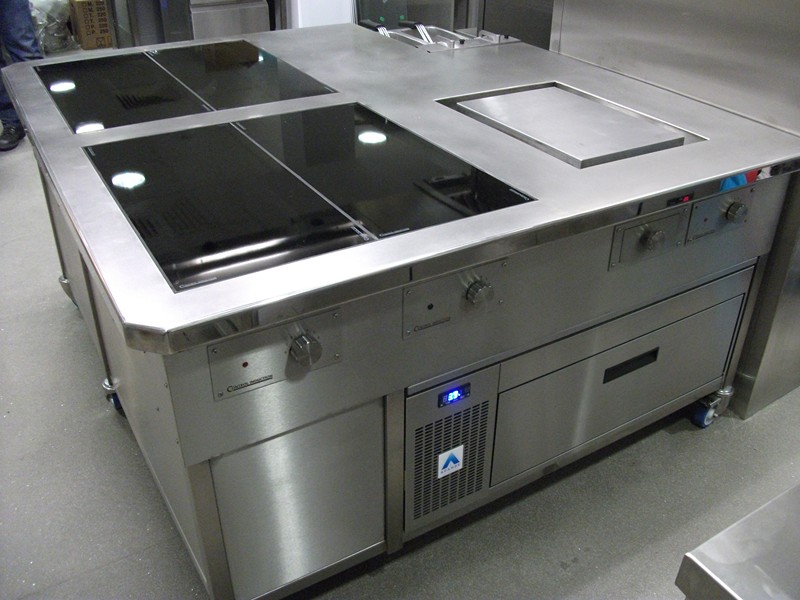 The French - Simon Rogan, Manchester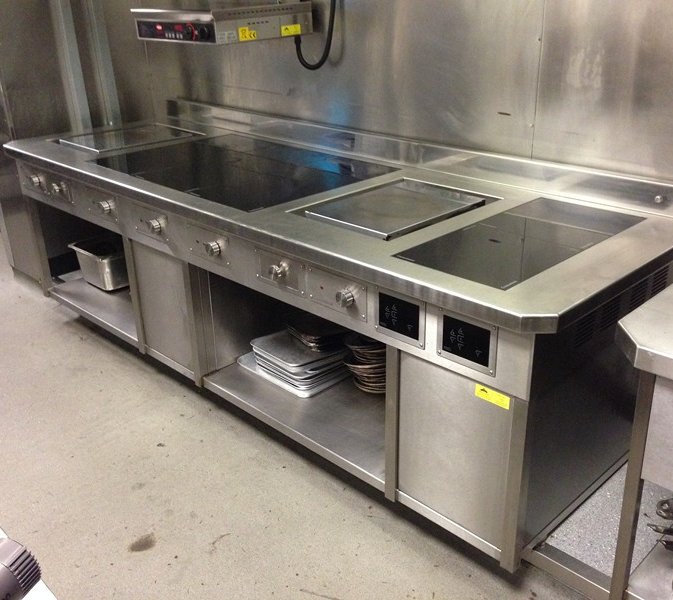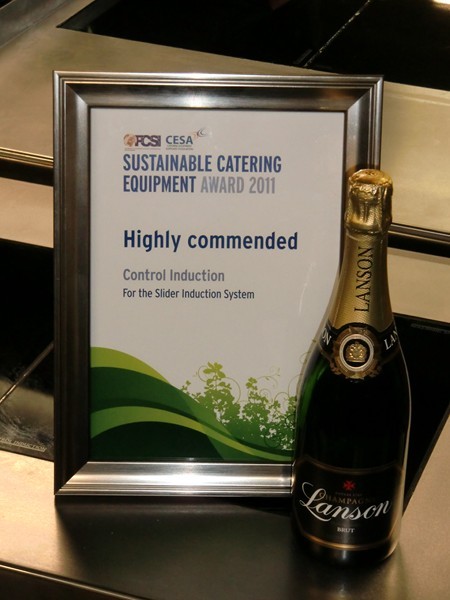 Awards
Our induction solid top The Slider® won this accolade at the 2011 Catering Equipment Suppliers Association annual conference.
The award was given at the CESA FCSI (Catering equipment suppliers association annual conference in association with the Foodservice Consultants Society International).
The Benefits of Induction Cooking
Automatically switching to standby when pan is removed
The lowest cooking surface temperature of any hob appliance
The hob remains cool – no risk of burning or utensils being heated if left on the surface
The most energy efficient way of heating a pan
Providing rapid heat and boiling water
Little build up of heat in the room - no need to install expensive extraction systems
Ultra simple to use
Made in the UK
The Slider® in Gauthier
Island Induction cooking suite at Restaurant Gauthier in Soho London.
This induction suite comprises of three of the award winning Control Induction 'Slider®' commercial induction solid tops and two single French planchas on the cooking surface. Below the worktop are two Adande drawers catering refrigerators and to the front of the suite a large hot cupboard.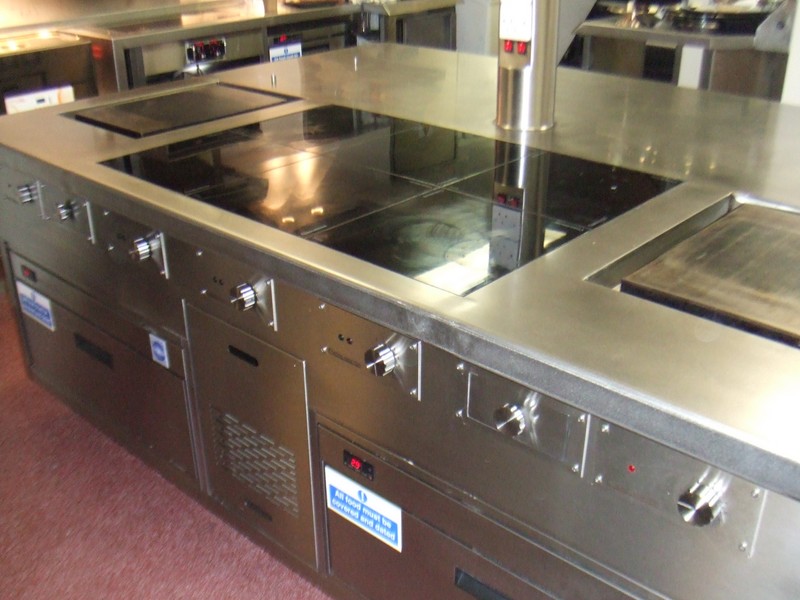 See Our Induction cooking equipment on TV!
A Control Induction cooking suite will be used for the final of celebrity Masterchef 2012.